Côteaux Lyonnais
Baptiste Nayrand
Location  Millery, Côteaux Lyonnais
Coverage  6 hectares
Viticulture Certified Organic, application of Biodynamic principles
Terroir Eastern edge of the Massif Central. This is a sloping, hilly region, occasionally dotted with vineyards at high altitudes (300 – 700m) on south or southeastern-facing slopes. varied geology, mostly granitic with pockets of deep clay and galets.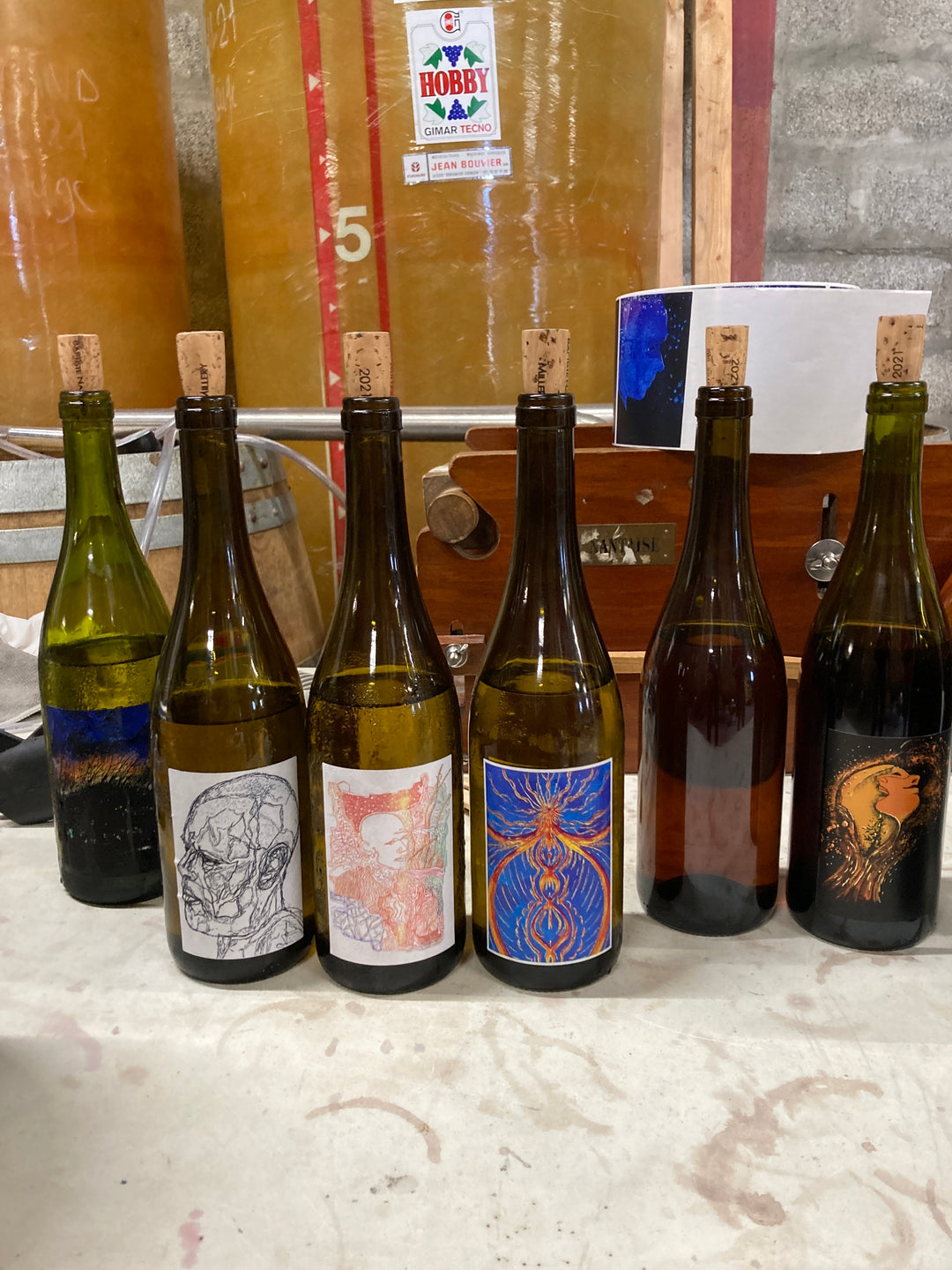 Originally from the area around Lyon, Baptiste Nayrand created his eponymous domaine from scratch in 2014. Today he has just over six hectares of vines, which is the maximum he can farm by himself to maintain the quality he requires. The majority of vineyards are dedicated to Gamay in the AOP Côteaux du Lyonnais, a small, rather unknown appellation on the outskirts of Lyon, located between the Beaujolais and the Northern Rhône. There is also a small amount of Chardonnay, Pinot Noir, and Aligoté permitted in the AOP Côteaux du Lyonnais.
These wines have a similar excitement and energy found in the most legendary natural wine producers in France. Cognisant of the natural wine movement for many years as a wine drinker, Baptiste created his estate with a drive to produce exceptional natural wines, and has written his own eloquent philosophy for the domaine:

"Since its inception, the entire domaine has been certified organic. The vineyard is maintained without any chemical products, pesticides, or synthetic fertilizer. The soil is plowed to encourage microbial activity. Parallel infusions of horsetail, nettle, comfrey, and willow are used to reinforce and structure the vines during their vegetative period, and to reduce to a strict minimum the use of copper and sulfur. The domaine also uses biodynamic methods, with the constant objective to recreate the harmony between the mineral, vegetable, human, and cosmos".
Baptiste's ideal vision of vinification is to create an 'infusion' with the grapes, rather than looking to extract anything. There's zero temperature control, punchdowns and pump-overs are kept to a strict minimum, and the grapes are left intact as long as possible in order to bring out the finesse and complexity in the wine. He currently produces three or four wines each year. The main cuvée, "Vésanie" comes from Gamay grown on several granite terroir vineyard sites around Millery. The cuvée Astrale is made only in certain vintages from the oldest centenaire Gamay vines. If Vésanie is inspired by the best of the Beaujolais to the North, Astrale is closer kin to the old school whole-cluster Côte Rôtie. The white wine "Puit a Vin" comes from Chardonnay grown in the vineyard of the same name. This vineyard was historically one of the best and most productive in the area, and so locals named it the puit à vin, or the wine well. Baptiste also makes a tiny amount of rosé from an assemblage of whole cluster co-fermented Chardonnay and Gamay.
The wines have an inherent wildness, a style of their own. Perfumed, structured & soulful