jurançon
Chateau Lafitte
Vigneron(s) Antoine Arraou
Location Jurançon, France
Coverage 5 hectares
Terroir Silt and clay
Viticulture Biodynamic certified (Demeter) practising permaculture. Additional plantings of orchards, plants and flowers, roaming animals & apiculture.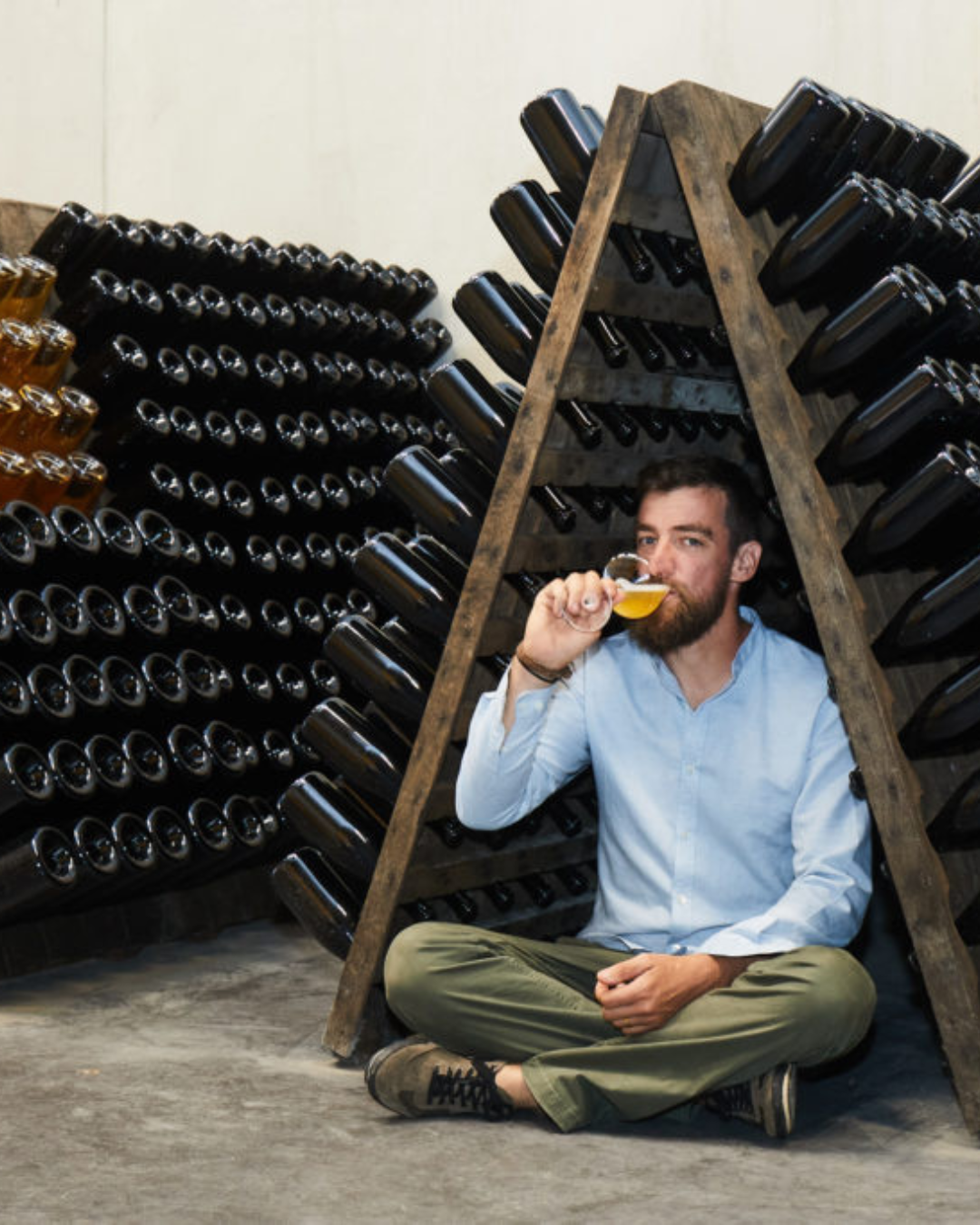 Château Lafitte is a former stately home from the 14th century, full of charm and intimacy, nestled in the heart of an exceptional, peaceful and hilly environment. It is located in Monein, between Pau and Oloron Sainte-Marie, in the Pyrénées Atlantiques.
The oldest testimony found in the archives reveals the existence of Château Lafitte in the 14th century. But the castle in its current configuration is the work of work carried out in the 16th century. The land then formed a vast agricultural property, with vines and wine already occupying an important activity in the estate.
The current owners of Château Lafitte, Philippe and Brigitte Arraou, undertook for thirty years to restore the family soul that it had lost, around a project which had always been a dream for them: to relaunch production. wine. Since 2012, it is their son Antoine, passionate winegrower, committed to the preservation of the environment who manages the estate. He made it evolve from organic farming to biodynamics, and paved the way for natural wines. It produces high quality wines respecting the balance of the land and the vine.
The spirit of Château Lafitte favors pleasure and conviviality, where savoir-vivre accompanies know-how, led by a warm and perfectionist team. In the vineyards, in the cellar and at the table, the goal is none other than to share and share the fruit of a generous land, the result of passionate work in harmony with nature.
Our 5-hectare vineyard is made up of equal parts Petit Manseng and Gros Manseng. There is also a large variety of plants, including fruit trees and cereals that we grow. Ewes in winter, bees the rest of the time, contribute to the superb biodiversity of our plots.
We have always applied organic farming methods. But in addition to applying these specifications, which ban any use of synthetic chemicals, we have imposed an additional requirement on ourselves, that of biodynamics. It is more a question of the living, in its entirety. We thus find in biodynamics quite old principles of agriculture. With its social, human, environmental and even astral dimensions.
As you will have understood, all the living forces of nature contribute to our project. We are convinced of this: there is the possibility of an evolution that goes in the right direction, that is to say the direction of sustainable agriculture.
The result ? It is a surprising, delicious and particularly healthy grape. A quality we can be proud of. Because it is the fruit of a lot of labor; sensitive and serious work. Our approach is thus subject to controls by the Qualisud organization and certification via the Demeter brand. We therefore act sustainably, and in total transparency for all the care given to the vines; just as much as for the work done in the cellar.