ardèche
Didier Cazac
Location  Vallon Pont d'Arc, Ardèche
Coverage 2 hectares 
Viticulture Tilled twice annually, application of biodynamic principles (uncertified)
Terroir   Vines are exposed on a hillside full east, surrounded by grove
on an altitude of about 300m above sea level on soil made up of primarily clay & limestone.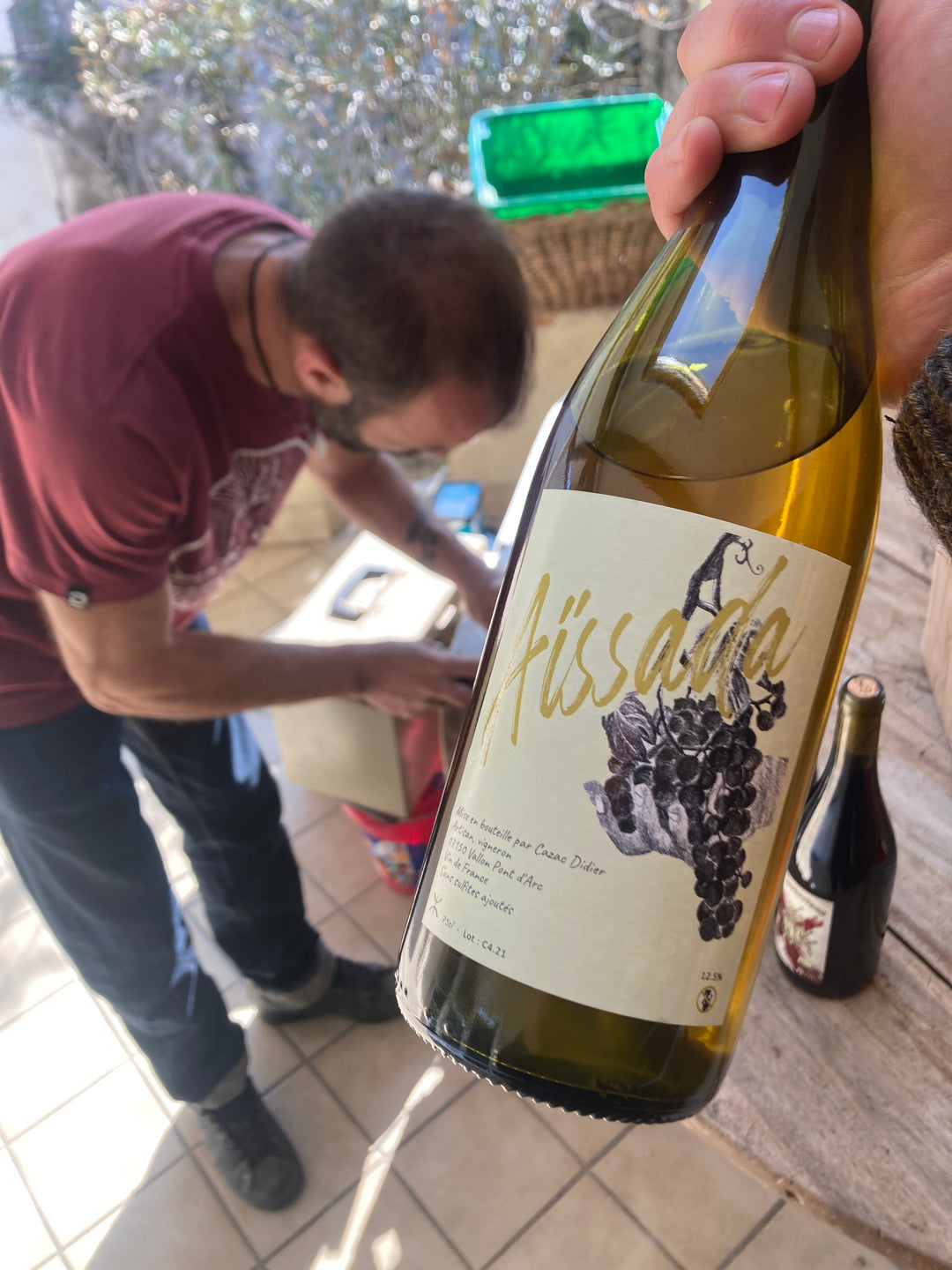 Didier Cazac stands out as one of the exceptional young vintners leading the next generation in the captivating Ardèche region of France. Our introduction to Didier came about last autumn when we gathered at Samuel Boulay's residence, where he spoke highly of his talented colleague. Intrigued by Samuel's discreet praise, we embarked on a journey to explore Didier's wines during a memorable lunch and subsequent visit to his cellar.
With nearly two decades of experience to his credit, Didier has dedicated himself to tending vineyards, cultivating fruit for others, and using his spare time to traverse the African continent. However, it was during a harvest alongside the esteemed Ardèche winemaker Giles Azzoni that Didier's perspective on winemaking underwent a transformative shift, guiding him toward his current path.
Today, Didier nurtures two hectares of vines nestled amidst the serene forest near the picturesque village of Vallon-Pont-d'Arc in the southern part of the region. Planted in clay and limestone soils, his vineyards are surrounded by streams that infuse freshness into the grapes, a vital respite in an increasingly warm and arid climate.
Within his modest cellar in the village, Didier embraces a humble approach and employs the simplest of tools to craft wines of extraordinary purity and vitality.
Despite his relaxed and amiable demeanor, Didier's innate talent for viticulture and delicate touch in the cellar enable him to produce wines imbued with nuance, complexity, and the irresistible charm that characterizes the region.