Pflaz
Hannes & Claudiu
Vigneron(s) Hannes Bergdoll & Claudiu Dumea
Location Pfalz, Germany
Coverage 5 hectares
Terroir The vineyards situated near the forest primarily consist of limestone, while other areas positioned approximately 200 meters above sea level are predominantly composed of red sandstone.
Viticulture Organic with application & biodynamic principles (uncertified)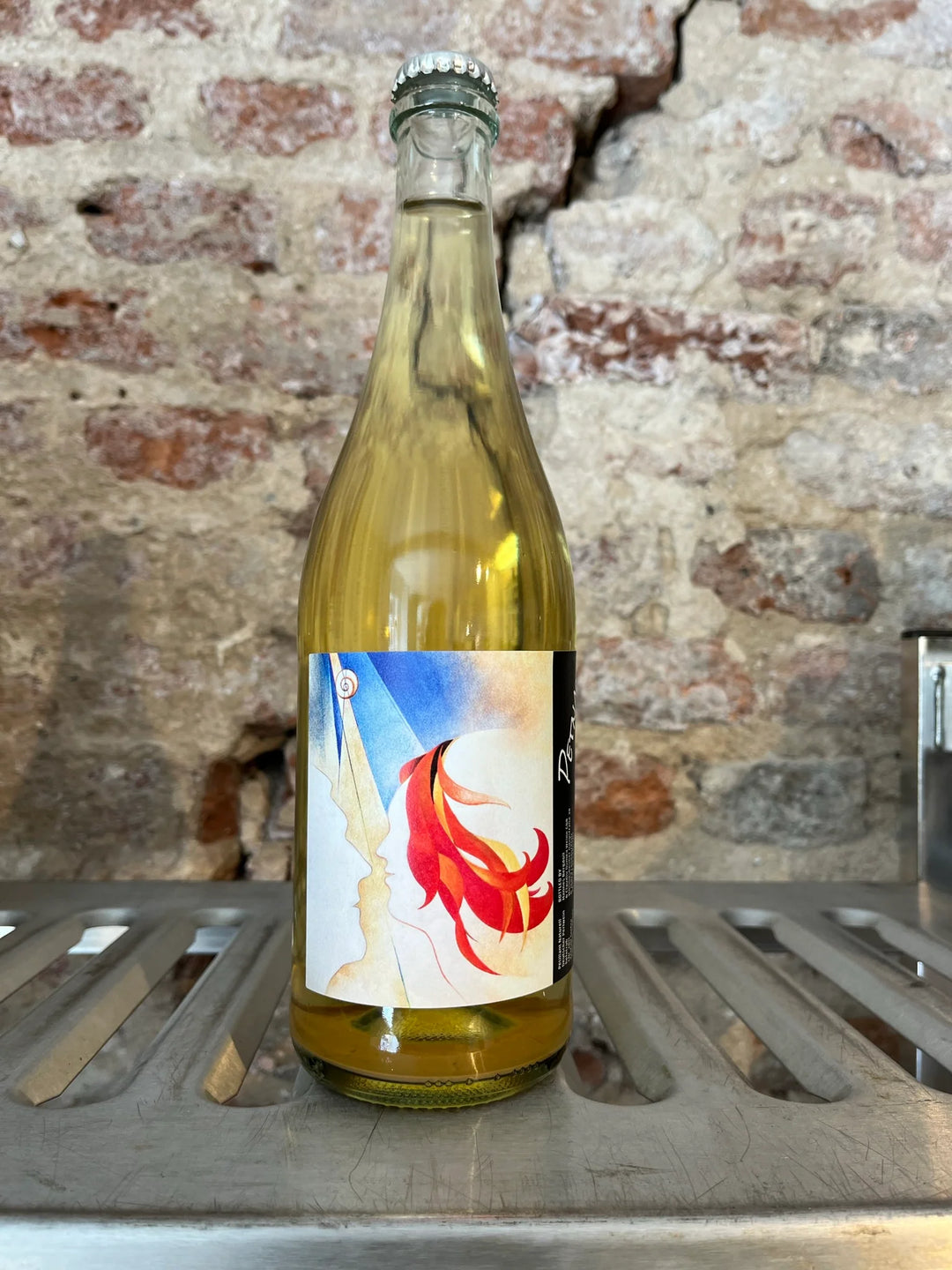 Hannes Bergdoll is the winemaker of the duo, his winery is located in Wollmesheim in the south of the Pfalz region in Germany. His family has been making wine at the winery for over 200 years. Claudiu Dumea is the other part of the duo and he is a sommelier and gastronomy genius. They live the pflaz lifestyle; eat healthy and work close to nature. Hannes studied viticulture and oenology and works with successful winemakers who share their knowledge with him.  
Hannes combines cellar knowledge, absolute proximity to nature in the vineyard and love for the soil and environment. To do so he relies on cow horn manure, compost tea and biodiversity on the slopes. The grapes are harvested 100% by hand in several passes. With Hannes his profound biodynamic farming skills and Claudiu his creativity they create wines of superb quality and character.
The wines are made with attention to detail and are bottled unfiltered and with the yeasts remaining in the bottle. They use Riesling, Scheurebe, Müller-Thurgau, and Spätburgunder (Pinot Noir) to make their wines. The wines are exciting, serious, consistent and with a clear goal in mind.
In the cellar there is a controlled emptiness, they use no additives. The grapes are pressed softly over a long period of time to release all the aroma of the grape skins. They use only spontaneous fermentation and then they wait and pay close attention to what is happening. The wines are given the time to develop on their own.
The direction is clear, it leads towards producing fresh wines in the traditional style: the juicy, fruity entry-level wines. Then there are the local wines: expressive, recognizable regional influence. These local wines are grown on vineyards surrounding Arzheim, these wines are much more distinctive and powerful than the traditional wines.
Last but not least are the single vineyard wines, which epitomize the terroir of each vineyard. These wines are never dull, always expressive, alive, and possess great aging potential. They are aged to perfection in wooden barrels on full lees. Truly the heart of the vintage.