Chablis
Domaine de la Petite Empreinte
Vigneron  Mélissa Bazin et Romain De Moor
Location Courgis, Chablis
Coverage  0,76 hectares
Viticulture In biodynamic conversion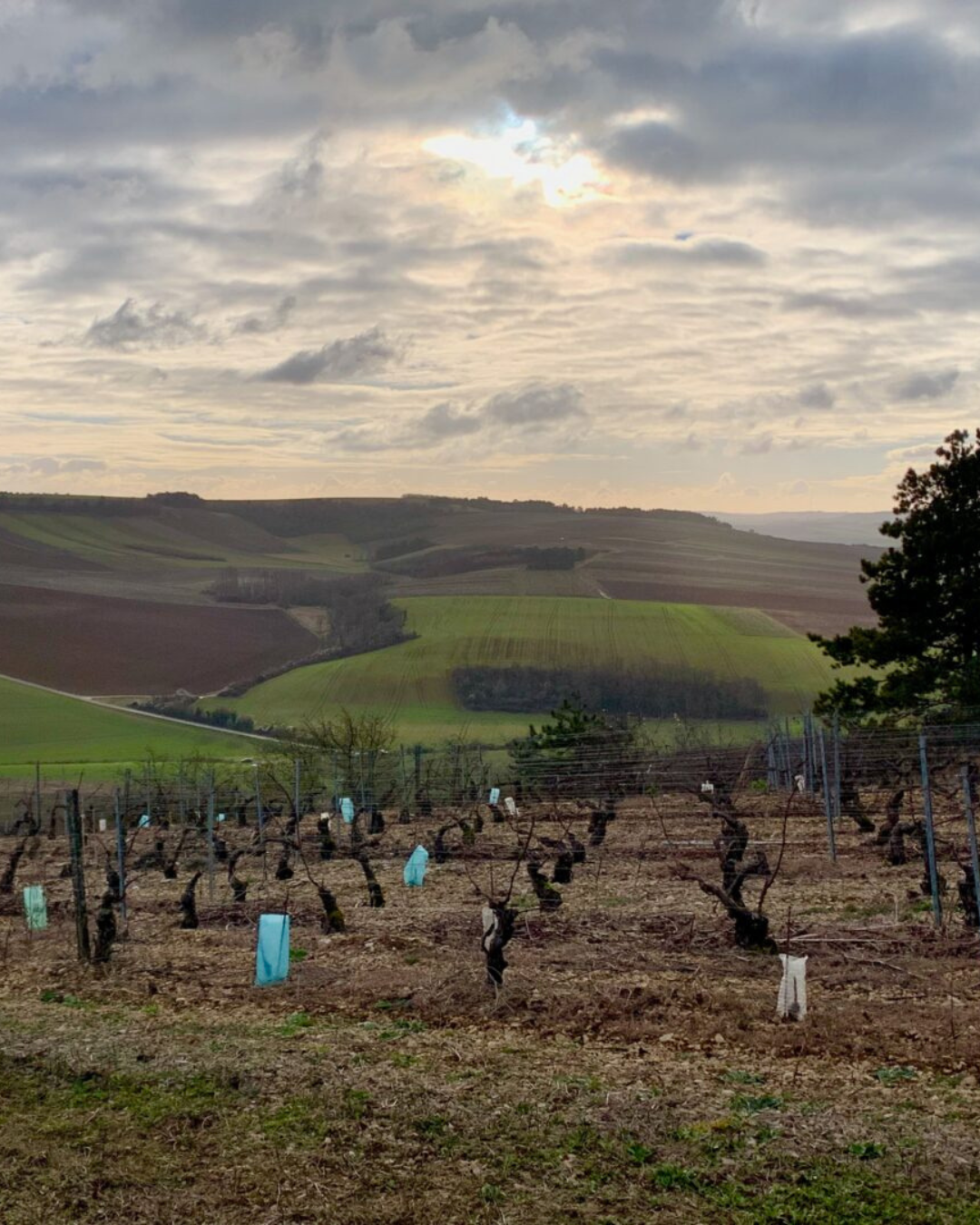 La Petite Empreinte is a brand new estate created in 2020, the fruit of the desire of Mélissa Bazin and Romain Demoor to launch their own adventure in the world of natural wines . For the moment, it is still a micro-estate with these 0.76 hectares in production in the commune of Saint-Bris-le-Vineux, in Yonne, in Burgundy . 20 minutes from our cellar to get there, we don't miss the opportunity!
Mélissa and Romain are a couple of two young winegrowers with very rich experience. Mélissa Bazin discovers the world of wine in Ardèche (her region of origin) by completing a 3-month internship with different winegrowers: Sylvain Bock , Les deux terres, Jérôme Jouret, Gérald Oustric, and Gilles Azzonni... In short, nothing but beauty world ! She then did a work-study BTS in viticulture and oenology, in the highly reputed Labet Jura estate.
Romain Demoor comes from a wine-growing family in Yonne, which we likely don't need to introduce, Alice and Olivier de Moor. His experiences are as rich as they are numerous: Mas del Perié, Domaine Lapierre, and 2 years on a work-study program with a certain François Ganevat… After that, a degree in vine science, several experiences still in the wine domain and a return to the family estate 2020, before embarking on the adventure with Mélissa and creating the Domaine de La Petite Empreinte .
The 0.76 hectares of vines in production are separated into two plots of Sauvignon and Pinot Noir. Mélissa Bazin and Romain De Moor aim to make natural wines, so it necessarily starts in the vineyards! The clay-limestone soil is worked in such a way as not to alter the living, with the desire not to use any chemical product to cultivate the grapes. The estate is currently in conversion to organic farming . During the harvest, the sorting of the grapes is obviously done by hand.
In the cellar, a minimum of input directs the doctrine of Romain and Mélissa, with the spirit of making wines from the terroirs. Wines raised with their natural yeasts, no oenological additions and even doses of sulfur reduced to a minimum to preserve the veracity of the juices and make wines without added sulphites . The aging took place in barrels over 8 months for the red ( Red Carpet ) and 10 months for the white ( Perseverance ), with the ambition of extending this duration in the future. No pasting or filtering is performed.
The wines of the Domaine de La Petite Empreinte are frank, authentic, full of character and above all very good. These two young winegrowers are a breath of fresh air in this region (our region!) whose potential is still poorly exploited. The future of natural wine in the region is promising!