beaujolais
Sébastien Morin
Vigneron Sébastien Morin
Location Saint-Étienne-des-Ouillères, Beaujolais
Coverage 1.5 hectares
Viticulture Biodynamic not certified, sustainable viticulture
Terroir Limestone soils mixed with some clays and marls. The soils are stony, rocky even, and quick-draining. Western mostly, but Northern exposition on some parcels.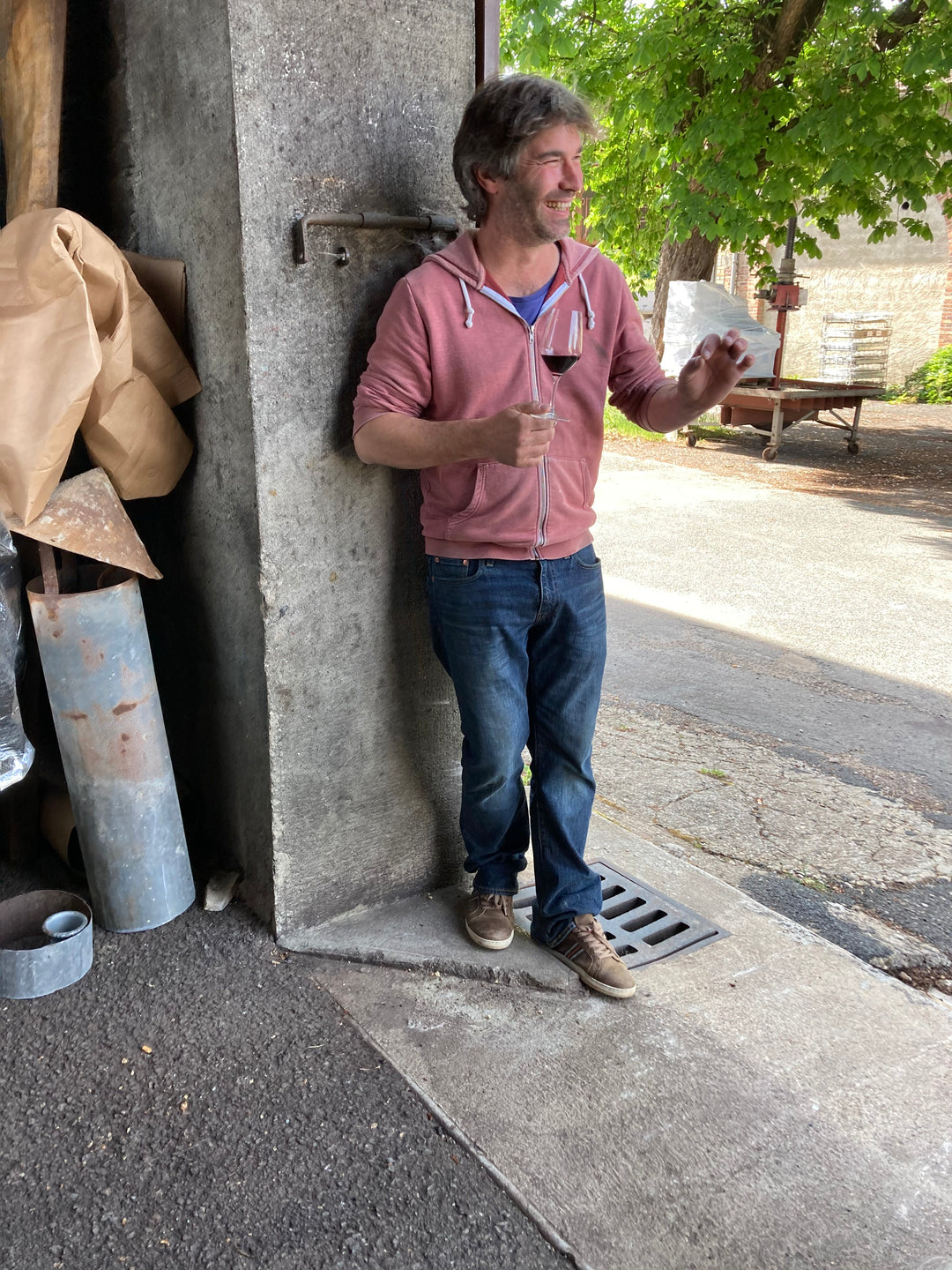 Sébastien is a relative newcomer to the Beaujolais having hailed from the class of enthusiast turned stagiaire, turned standalone winemaker. After a spell in the Jura with Jean-Marc Brignot, he finally dove into his own project in 2015. The domaine now sits on a concise 1.5 hectares in the small village Saint-Étienne-des-Oullières, at the almost absolute Southern tip of the region.

This is Gamay territory; the almost arid landscape, heavy soils and searing sunshine almost suggest the style of wine that Seb makes here. There is a sensitivity to Seb's person, an approach that carries through to his work in the vines and in the cellar. Working such a small plot of land allows a level of control and focus. A day at the cellar proves that even in a laid-back atmosphere, serious wine can be made.

The estate is carried out in organic farming (Ecocert certification) and in the natural method, without adding any synthetic input to the vine. Biodynamics is practiced, among other things, by applying herbal teas (elderberry, nettle, sage, lavender, etc.). The harvest is manual.

The natural and non-interventionist approach is respected in the vineyard as well as in the cellar, without the addition of any input, in particular sulphites. The harvest is often de-stemmed, the macerations last around three months and the pressing takes place for about ten hours in a vertical manual press ("We will have time to drink glasses, it's a matter of patience," says Sébastien. . Four or five clicks per quarter of an hour. It takes three quarters of the day. "). Cold fermentation is carried out using indigenous yeasts: the objective is to encourage the Gamay to express the maximum of the terroir without harming the natural fruitiness of the grape variety. Ageing is long: the reds are available one to two years after the vintage. For magnums, ageing is extended in damigiana. For Entremetteuse, the wine is disgorged by hand and not dosed, aged for fourteen to eighteen months on slats.