July 16th, 2023
Papi's patties
Join us sunday the 16th for burgers, big bottles and a good time at papi's comfort kitchen in Utrecht. From 15:30 untill late.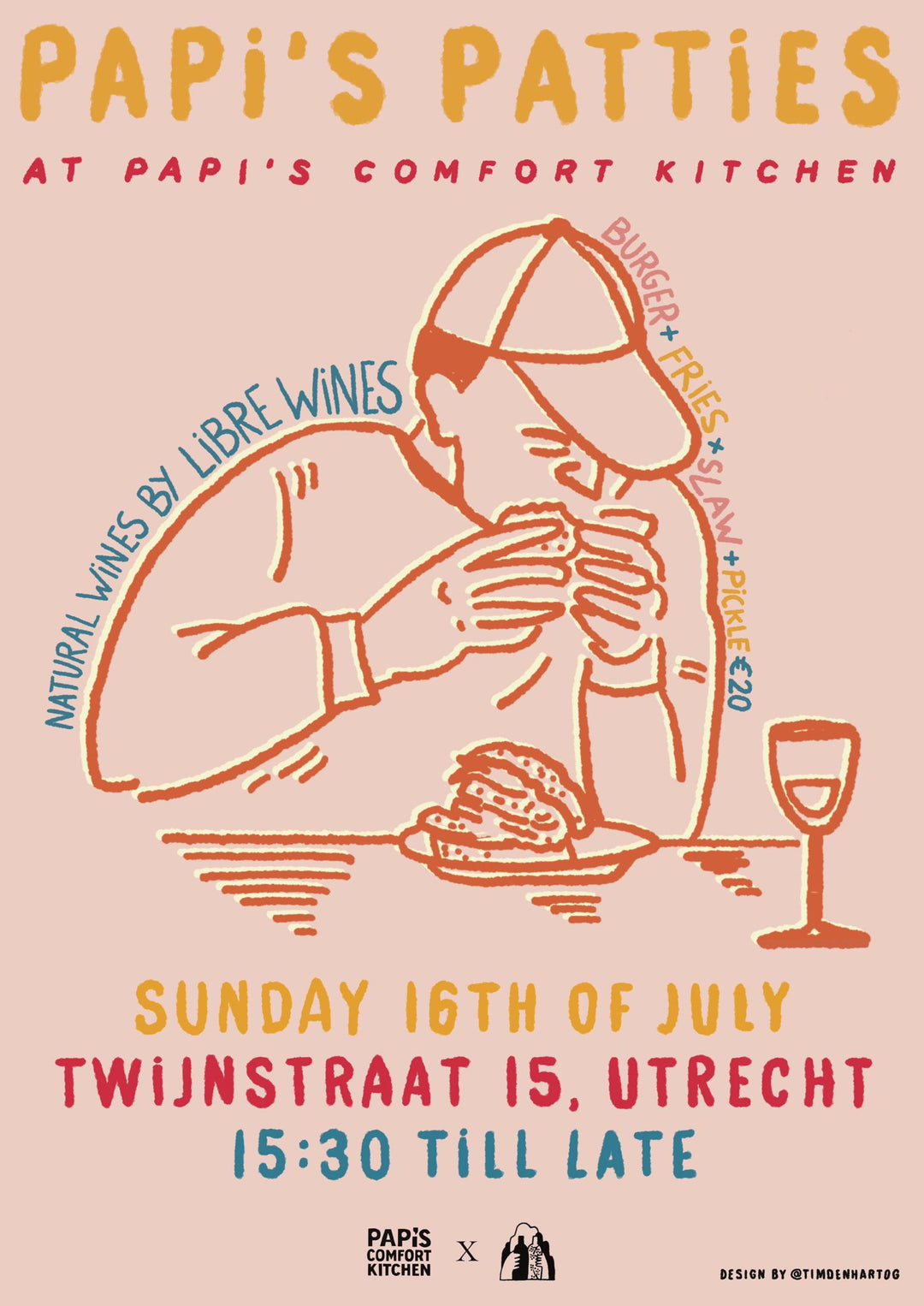 JUNE 16TH, 2023
Tasting with Celler Tuets
Friday the 16th of June we will be accompanied by Celler Tuets for a tasting at the cave. Join us at Kintgenshaven 1 from 3pm.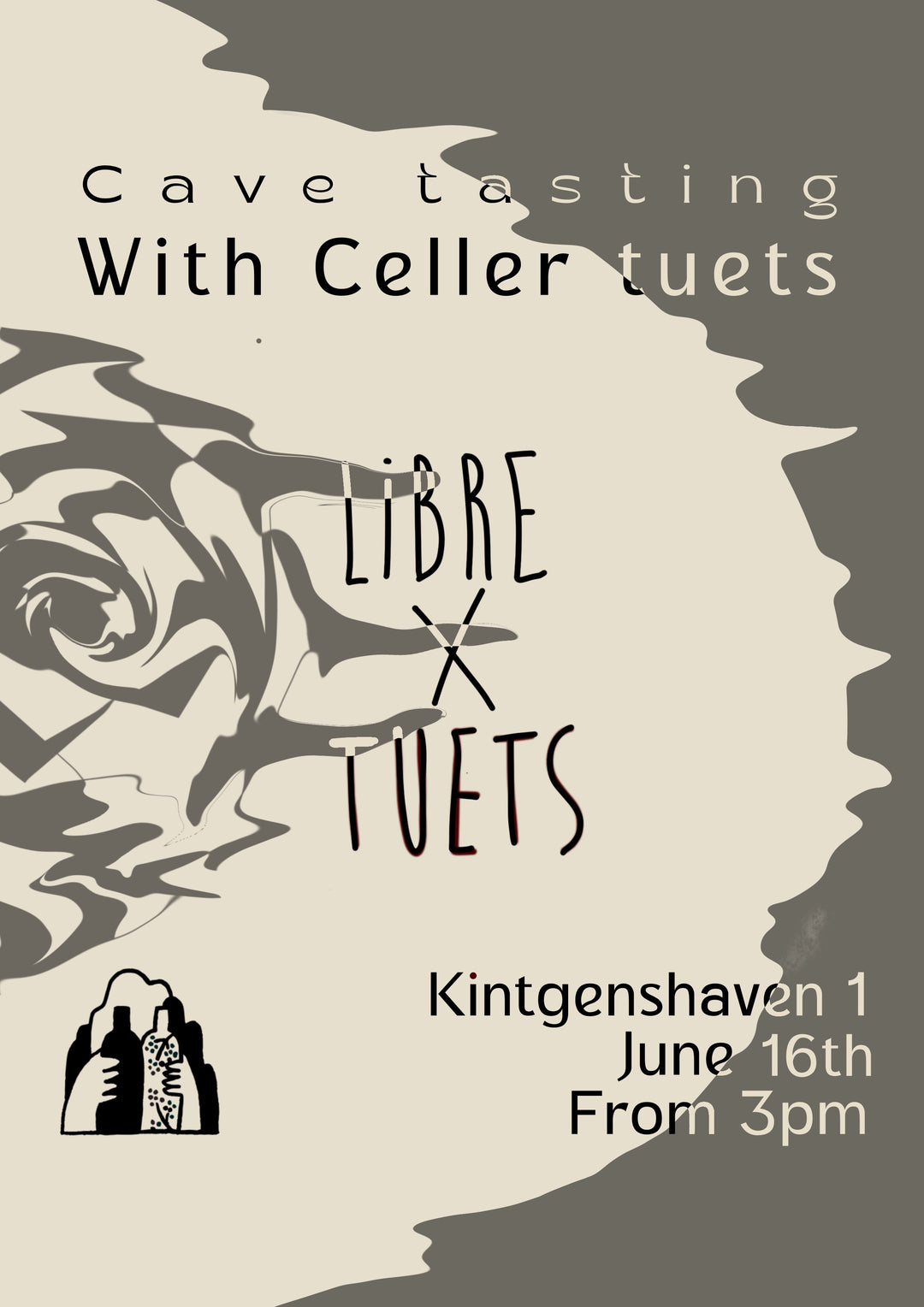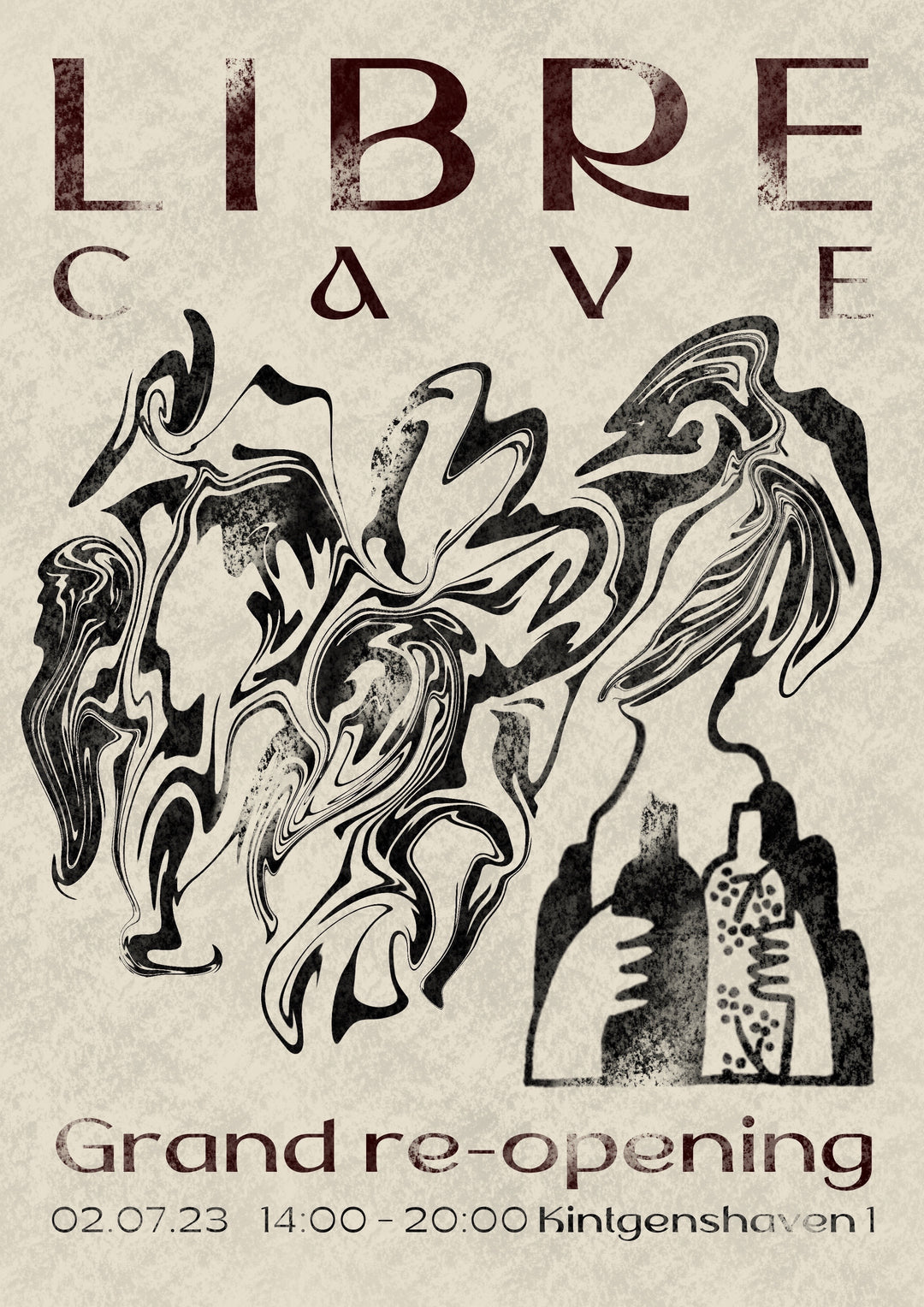 at the cave
Grand Re-Opening
Sunday 2nd of July we will re-open the cave at Kintgenshaven 1. Special bottles and food by our friends at Bottleshop Amsterdam.
upcoming festival
Verre de Terre 2023
On Sunday May 14th we come back for our 2nd edition of Verre de Terre in Utrecht. We invite a dozen winemakers, brewers & importers for a day of tasting hosted by Karma Kebab.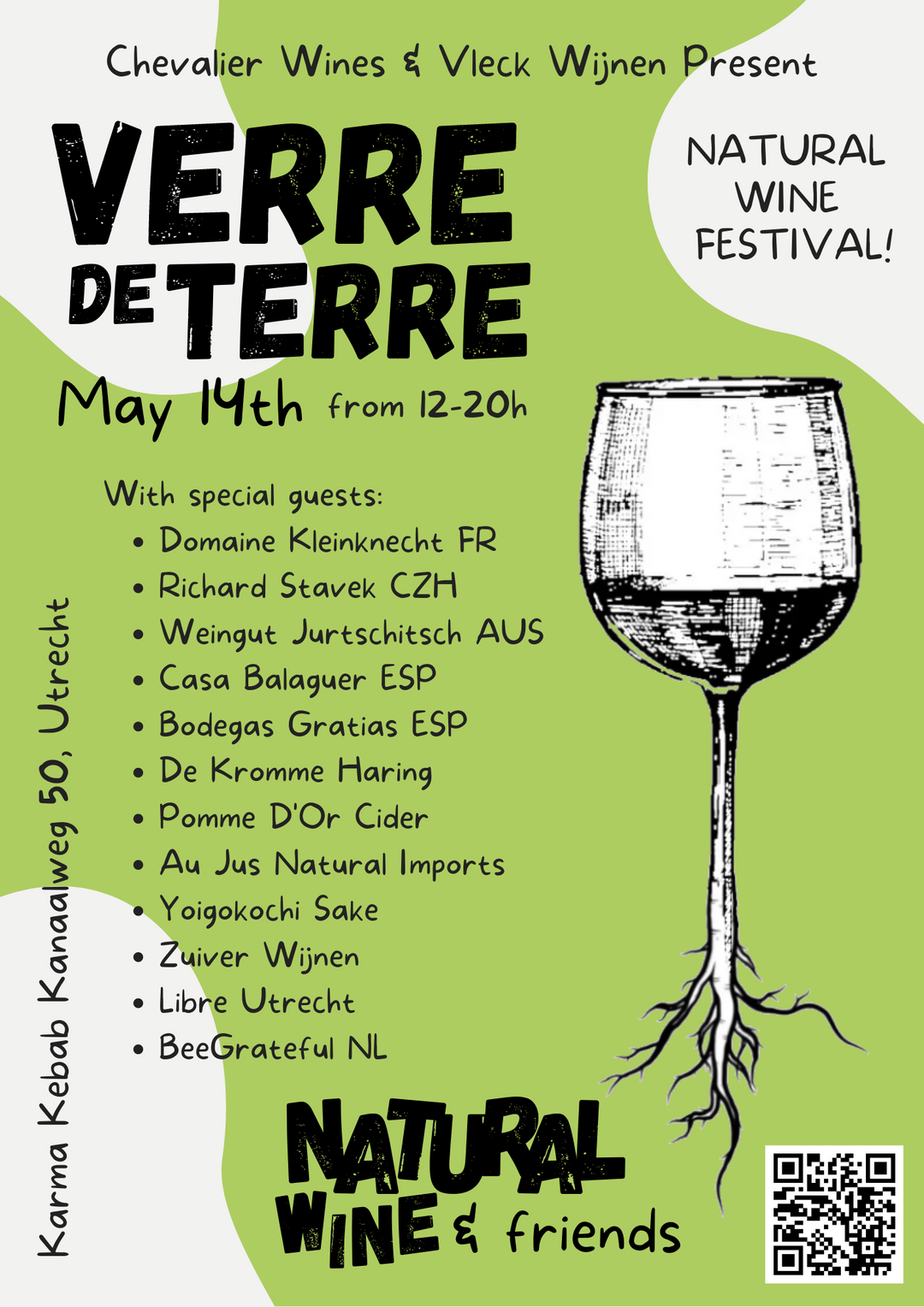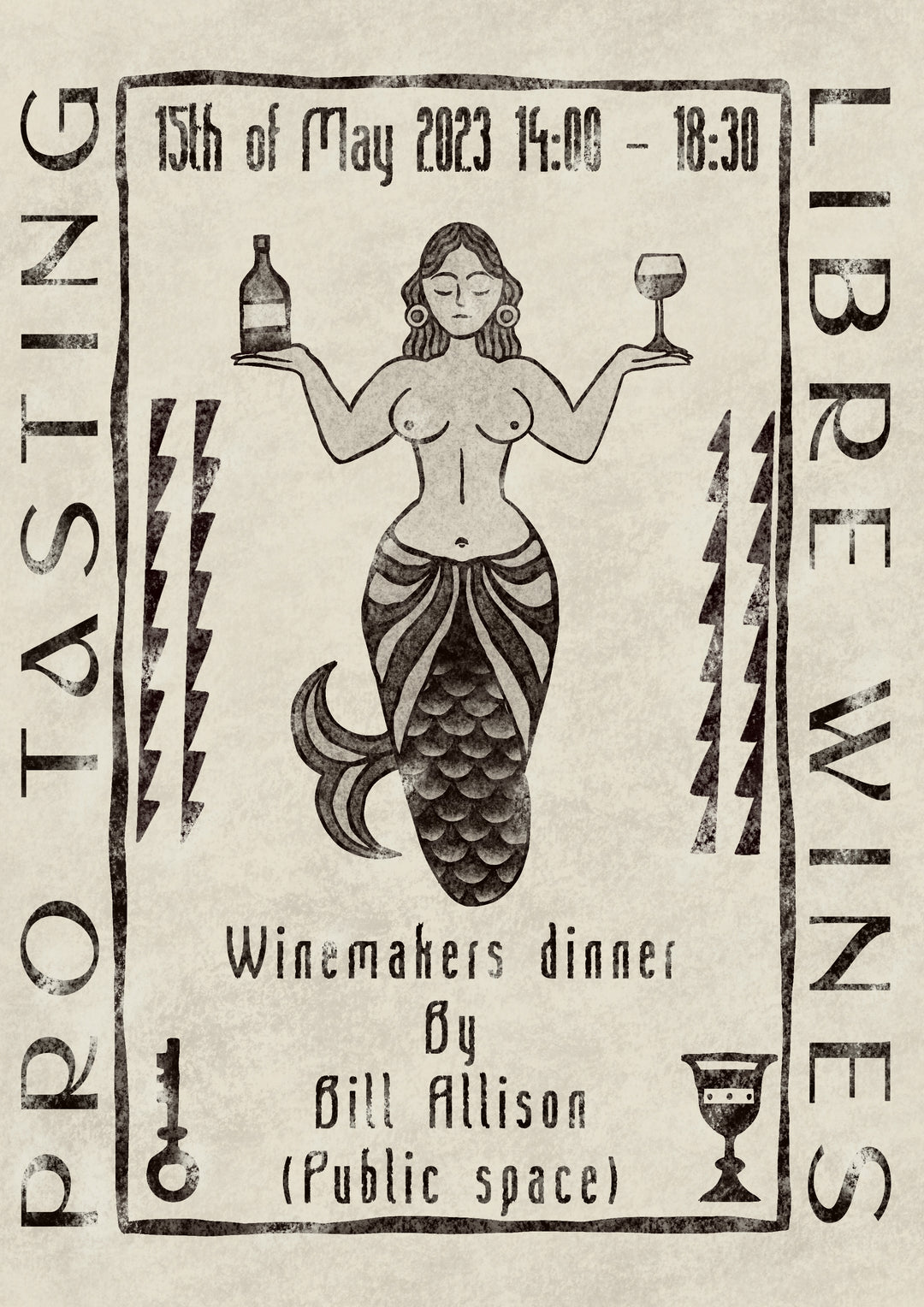 May 15th, 2023
Professional Tasting
Join us for our 1st portfolio tasting as Libre Wines hosted by Bottleshop in Amsterdam at Wibautstraat 30. We will have over 100 wines open, we are joined by Richard Stavek and we follow with dinner cooked by Bill Allison.
October 3rd, 2022
Dinner at Entrepot
Join us for a portfolio tasting at Entrepot followed by a dinner cooked by Milan, Arvid & Jim. RSVP by email to info@librewines.com with name of your restaurant and who's joining from your team.