Catalonia
Celler Tuets
Vigneron  Albert Domingo Navarro
Location  El Pont d'Armentera, Tarragona
Coverage 22 hectares
Viticulture Certified Organic, practising sustainable viticulture 
Terroir Calcareous soils, wild vines many untrained is ancient bush vines. At an altitude of between 500-600 metres above sea level.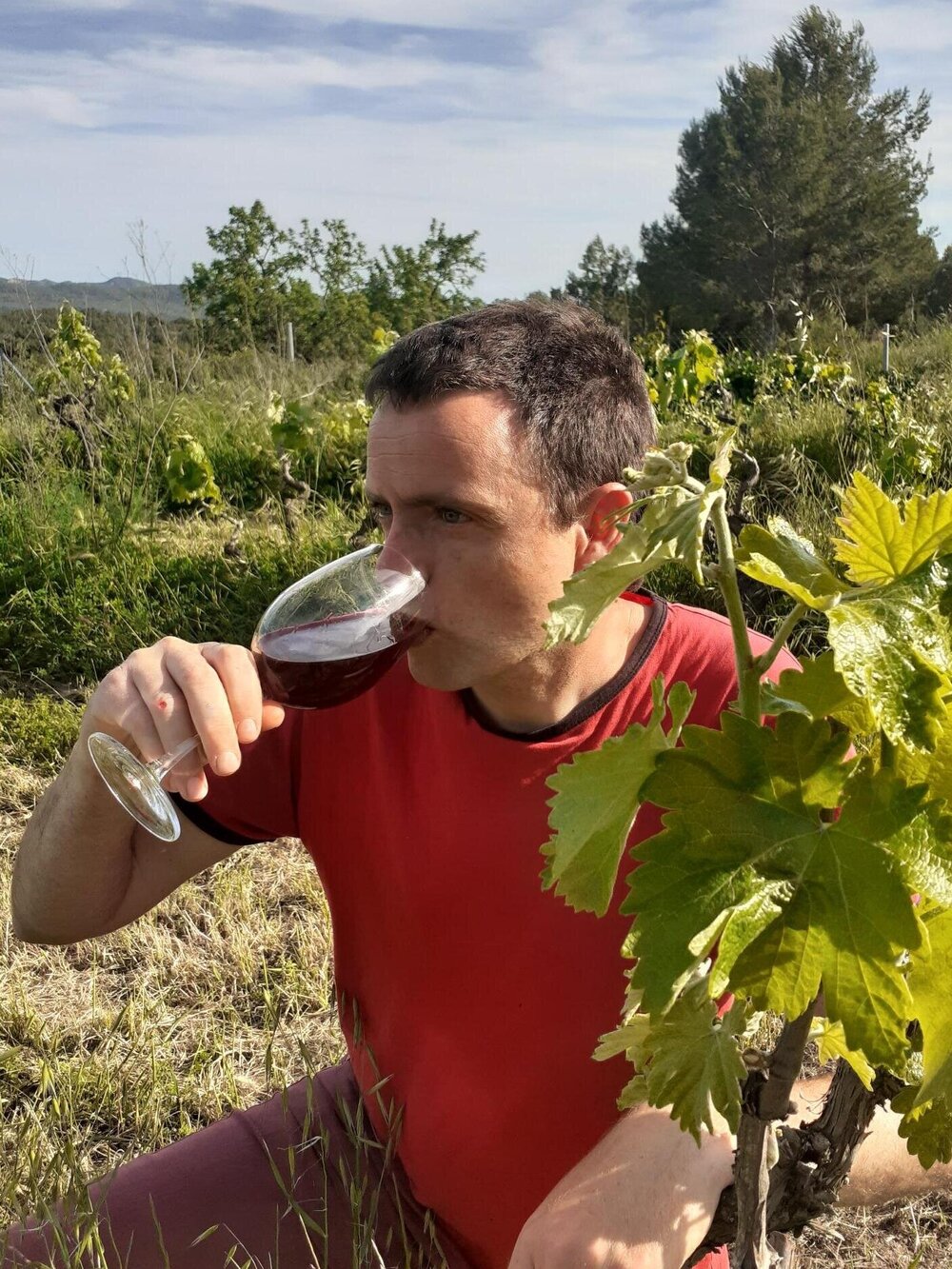 Celler Tuets is a small family owned winery in Aiguamurcia, a tiny village in the Alt Camp area within the province of Tarragona. The creator of the wines is Albert Domingo, a passionate and enthusiastic young winemaker who together with his father runs the estate. The family owns 70 ha of land which has been in the family for over 6 generations, of those 22 are planted to vines. The vines are planted on primarily calcareous soils at an altitude of between 500-600 metres above sea level.

Albert realises a range of single varietal wines, he highlights the singularity of each variety and the soil it comes from. The wines are farmed organically using biodynamic principles of which Albert is fascinated by and devoted to. Alberts philosophy is zero intervention, manual harvesting and vinification in stainless steel vats, fermented with natural yeasts with no fining, stabilisation or filtering.

Organic farming and low intervention winemaking are by no means new concepts to the family but Albert makes it his own and has since been certified fully as an organic producer. All wines are free of additives and additional sulfites. Though the property is extensive, yields are low and bottling is also limited as a result to only a few thousand bottles annually.

At the southernmost border of the Spanish appellation D.O. Penedes lies the estate. The property itself is booming with diversity, heavily forested and blanketed with pine trees and garrigue, nature is present everywhere and all wines, while holding a clear identity, share in their ability to transport to this beautiful corner of Spain.

Albert insists that wines are a product of love, and seeks to build on and continue his families legacy on their ancient farm.