jura
Domaine Buronfosse
Vigneron(s) Peggy & Jean-Pascal Buronfosse
Location La Combe de Rotalier, Jura
Coverage 5.5 hectares
Viticulture Practicising biodynamic & permaculture
Terroir 15 different plots on combinations of calcareous clay, marl & limestone in which you can often find fossilised ammonites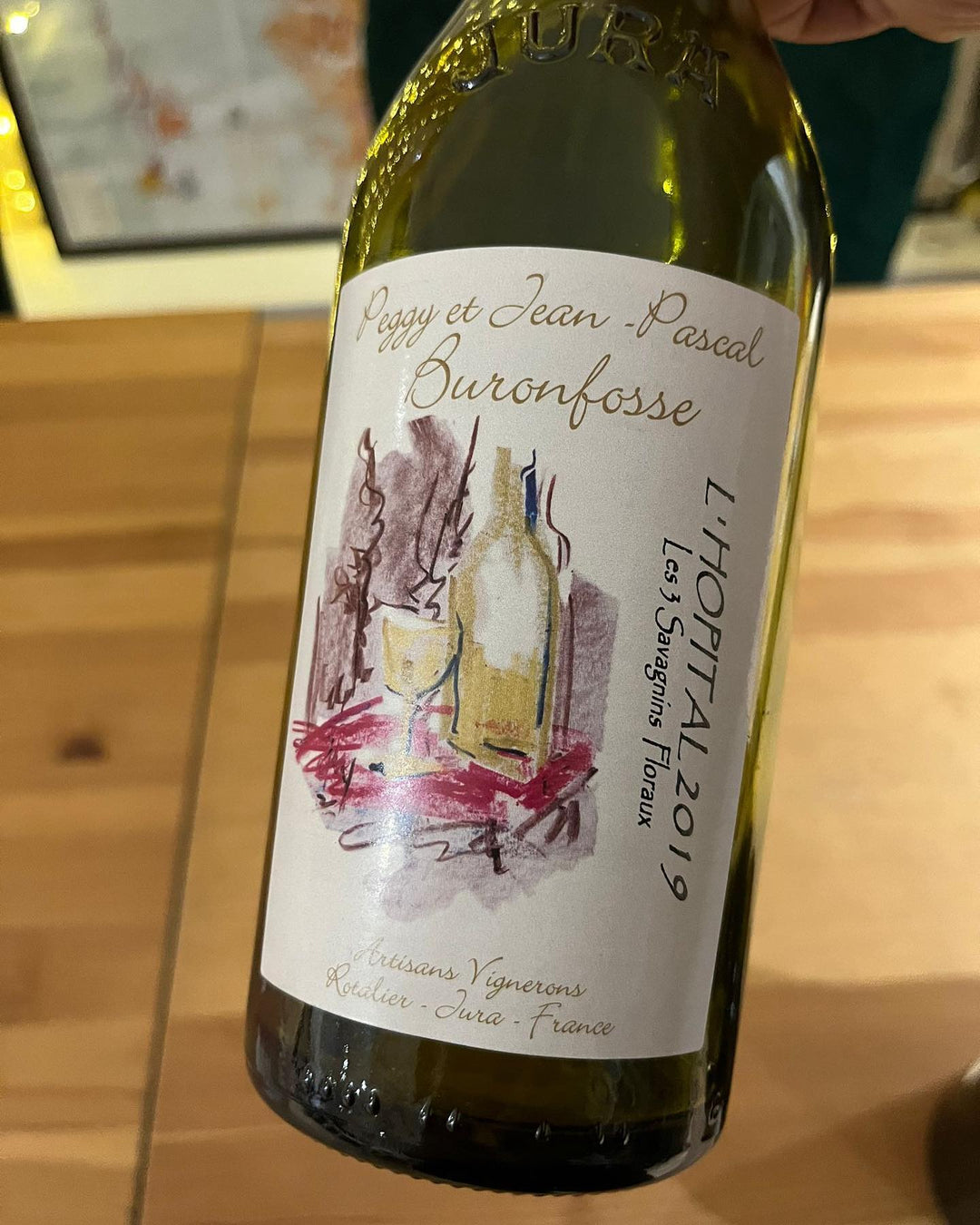 Peggy and Jean-Pascal Buronfosse started their domaine in La Combe v. Rotalier as recently as 1999. They are both educated in agriculture, and felt an urge to get back to the roots, to the true, simple life. They found an old barn near the town of Rotalier in the southern part of the Jura district, where they started raising chickens and rabbits, hunting in the woods, making their own sausages, growing an herb garden and, of course, a bit of wine to wash it all down with.
Jean-Pascal supplemented with a teaching job at the Agricultural College in Lons-le-Saunier, while Peggy helped with wine producers such as Domaine Joly and not least Jean-Francois Ganevat. She was really bitten by the work with wine, which became her great passion. Her lively nature and energetic work caught the attention of an old, local wine farmer, and when he retired in 2000, Peggy & Jean-Pascal were offered to take over the fields. It was a difficult start, as the fields had been cultivated conventionally for many years. Gradually they brought life back to the fields, and in 2007 they applied for organic certification. Such a process takes 3 years, and from 2010 they have been certified organic.
Since then, a few more fields have been added, and today they have approx. 4.5 ha fields divided into 9 different parcels. The vast majority is planted with Chardonnay, while the grapes Savagnin, Poulsard, Pinot Noir and Trousseau share the rest.
The bottom level at Buronfosse is very high; when the 'base wine', Le Pré du Bief , comes from vines over 60 years old, it probably says it all... Here, mainly wines are made that are  ouillé , i.e. the 'fresh' wines without an oxidative character. Of course, there is also room for a little Vin Jaune, but rarely more than a single dish. The style is what you could call modern Burgundian Jura, and you are very inspired by local stars such as Ganevat and Labet. The wines are therefore often a good introduction to Jura; clean, fruit-driven wines with flavour and character, without the rustic edge Jura wines often have.