Beaujolais
Domaine Clos Bateau
Vigneron(s) Sylvie & Thierry Klok-de Visser
Location Beaujolais, France
Coverage 5.5 hectares
Terroir Decomposed pink granite, clay, quartz
Viticulture Organic (in conversion)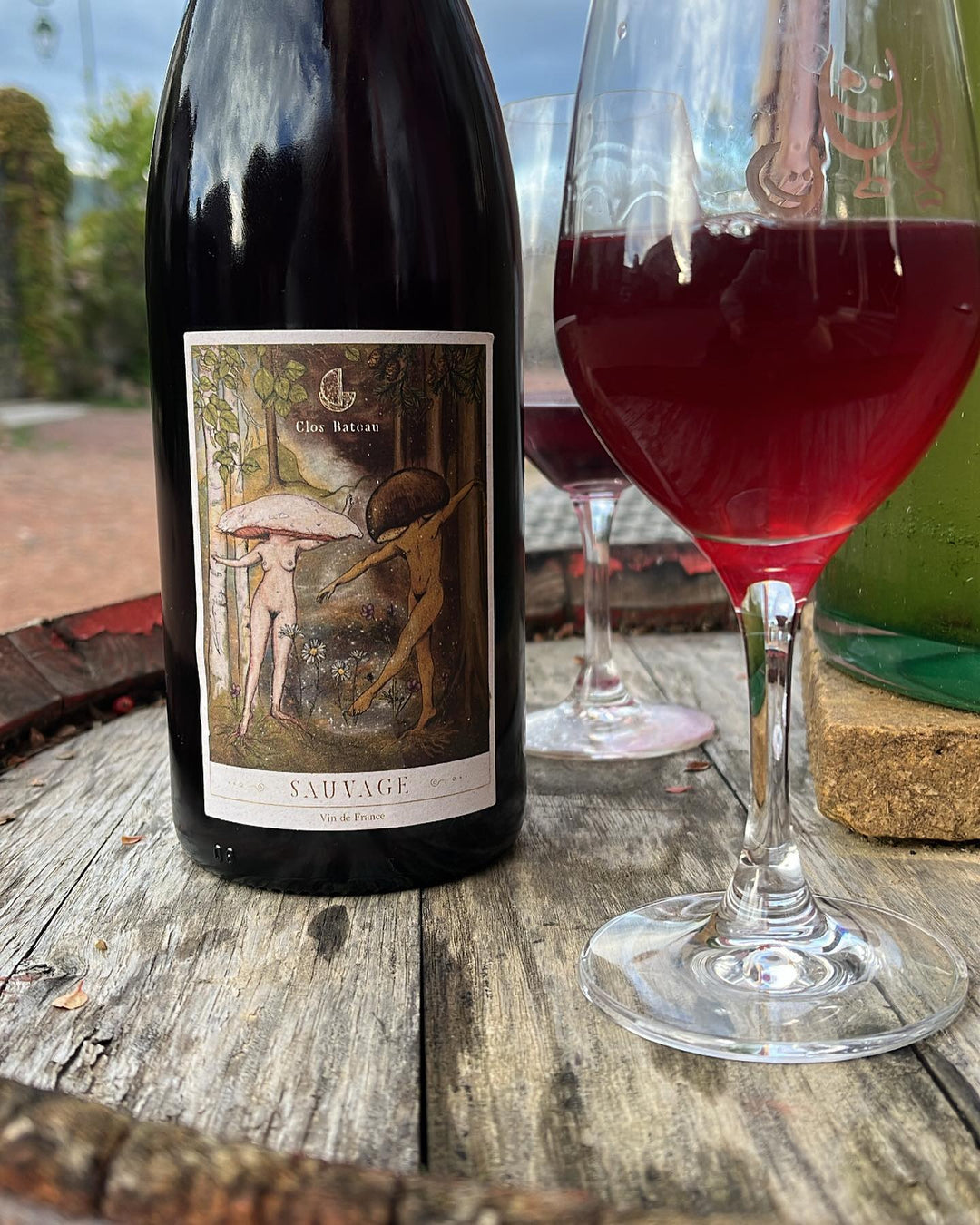 In 2019 Sylvie and Thierry left their restaurant and the hectic life of Amsterdam behind to pursue their love for natural wine and start making their own wine in the Beaujolais. The have a winery in Lantignié that is roughly five and a half hectares with Gamay and some Chardonnay. Two hecaters are around 50 year old gamay vines. They also have some wild growing vines of gamay around the parcel. They were advised to take out all the old vines, but they decided to give them a second chance, something that worked out perfectly and gives beautiful wines.
Sylvie and Thierry are nature lovers and have created an amazing ecosystem on their land. When they started in 2019 they also planted over a 100 fruit- and nut trees to increase biodiversity in their vineyards. They harvest plants and herbs around the vineyards to make infusions that further help the vines to become stronger and healthier. A flock of sheep takes care of cultivating their soil.
Everything is picked by hand and nothing, except for the herbal infusions, is used on the land. In the cellar they only use indigenous yeasts, nothing else is added and all of the wines are unfiltered. They make wine in small quantities, but the quality of each wine is incredible and full of character.