burgundy
Domaine Didon
Vigneron(s) David Didon
Location Chassey-le-Camp, Côte Challonaise
Coverage 2 hectares
Viticulture Plowing by horse, and otherwise works his vineyard manually (no tractors). The viticulture is biodynamic.
Terroir Pinot Noir, Aligoté, and Pinot Blanc planted between 1947 and 1960 in Burgundy's classic clay-limestone soils (over gray marl).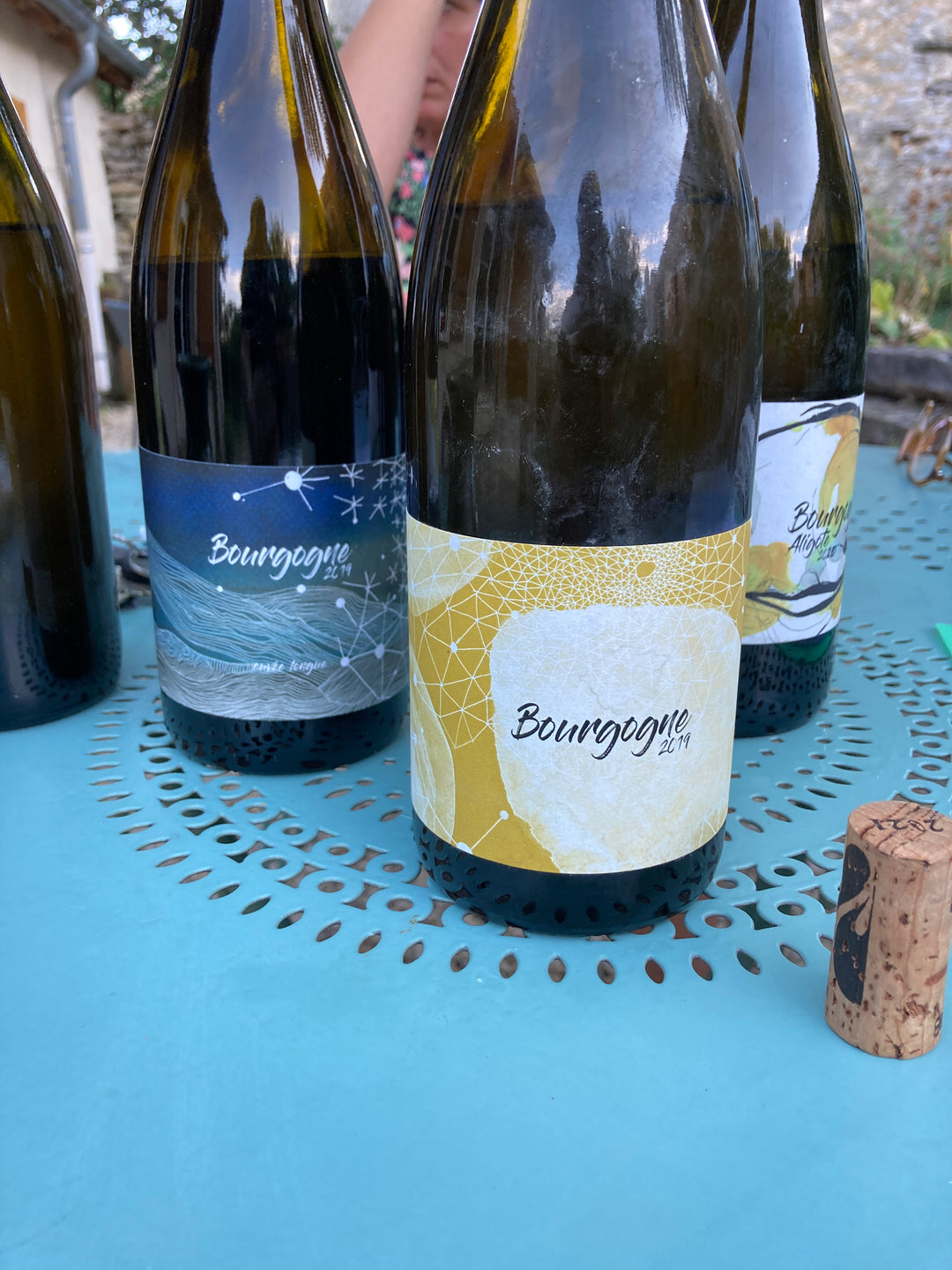 In 2017 Naïma and David Didon took over an old farm in Chassey-le-Camp in Côte Chalonnaise to realise their long held dream of their own biodynamic property. The small village belongs to AOC Bouzeron, which is Burgundy's only village appellation for Aligoté. David, a seasoned viticulturist spent over a decade consulting with Etienne de Montille in Volnay as well as time in the cellar and fields with friends Julien Altaber and Dominique Derain. The Didon's vineyard is a 2ha lieu-dit (historic vineyard) named 'Vignes Blanches' planted to Pinot Noir, Pinot Blanc, Chardonnay and Aligoté. It lies on a slope facing east, with a soil of dense yellow limestone and is recognised as one of the very best in the village. The vineyard is worked a few times early in the season by horse and all other work is done by hand limiting the compression of the soil by not using tractors and other heavy machinery.
In the cellar they are as hands off as possible while still respecting and embracing new and alternative techniques. Whites are all whole bunch pressed while the red is a short 10 day maceration on skins. Wines are fermented in a mixture of vessels including amphora, barrels and fibreglass. All wines spend about a year on lees before going to bottle and where possible remain un-sulphured.
David and Naima are crafting some of the most thrilling Burgundies we have seen in recent years. With great farming behind them and no additions in the cellar these wines are leading a new wave of exciting Burgundian producers.