auvergne
Henri Chauvet
Location Boudes, Auvergne
Coverage 10.5 hectares
Terroir Volcanic rock, limestone, white and red marl
Viticulture Organic in conversion with application of biodynamic principles.
Terroir Iron oxide rich clay and quartz split between red clay and also parcels with more profoundly volcanic, basalt soils.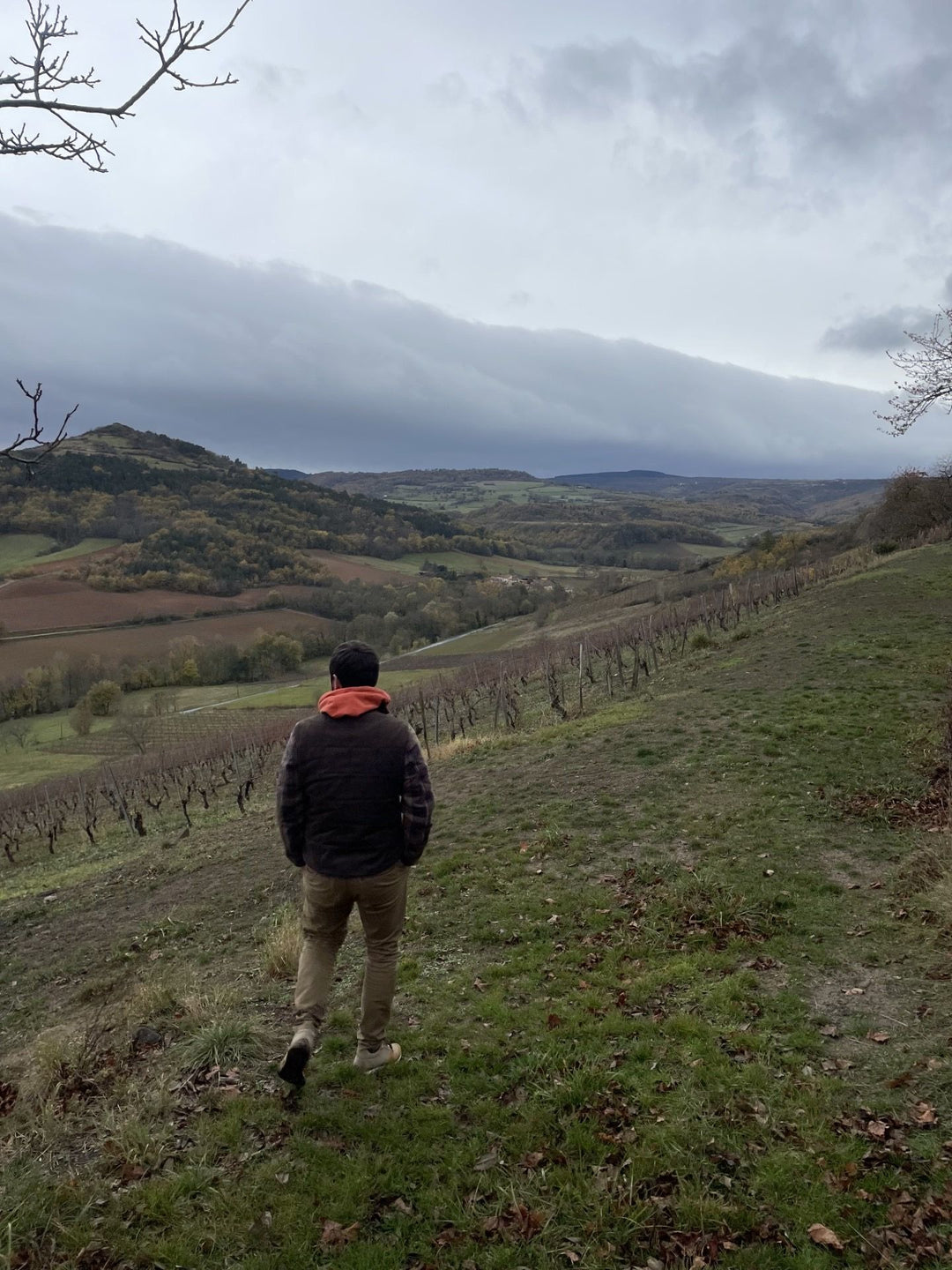 In spring 2021, Henri took over 10.5 acres in Boudes, Auvergne.Boudes is known for its beautiful terroirs that are a unique blend of lava rock, limestone, white & red marl.
Henri was a business man who longed to get back ''outside'' and work in nature.
Henri loves natural wine, and that's what he wants to produce…but he doesn't want to be defined by it."I am neither natural nor conventional.I don't want my philosophy in the cellar to take precedence over my terroir",
His first vintage is immediately one for the books. The wines speak and have a real individuality, for Auvergne but certainly not for Boudes. You may describe it as local wines, of the exact terroir, Which in Boudes is thus very different per 100 meters.
The name Chauvet is already singing around in the world of natural wine as a real emerging talent, although he himself prefers to sing his own song. He does not want to work naturally to drift along in the current but because he believes this is how he can best let his terroirs speak for themselves.
After my visit, I was very impressed with the wines and I am very happy to share this with you. We can't wait for next year's vintages and the year after that!