southern rhône
La Ferme du Pasteur
Vigneron(s) Rémy Kameko & Caroline Connoly
Location Saint-Maurice sur Eygues, Southern Rhône
Coverage 2 hectares
Terroir The old vines (85 years) are located on the slopes of Saint Maurice on a soil characterised by clay-calcareous soils covered with "galets roulés" (large pebbles) typical of the region. The younger (25 years) vines are located directly above on a terrace of the same soil.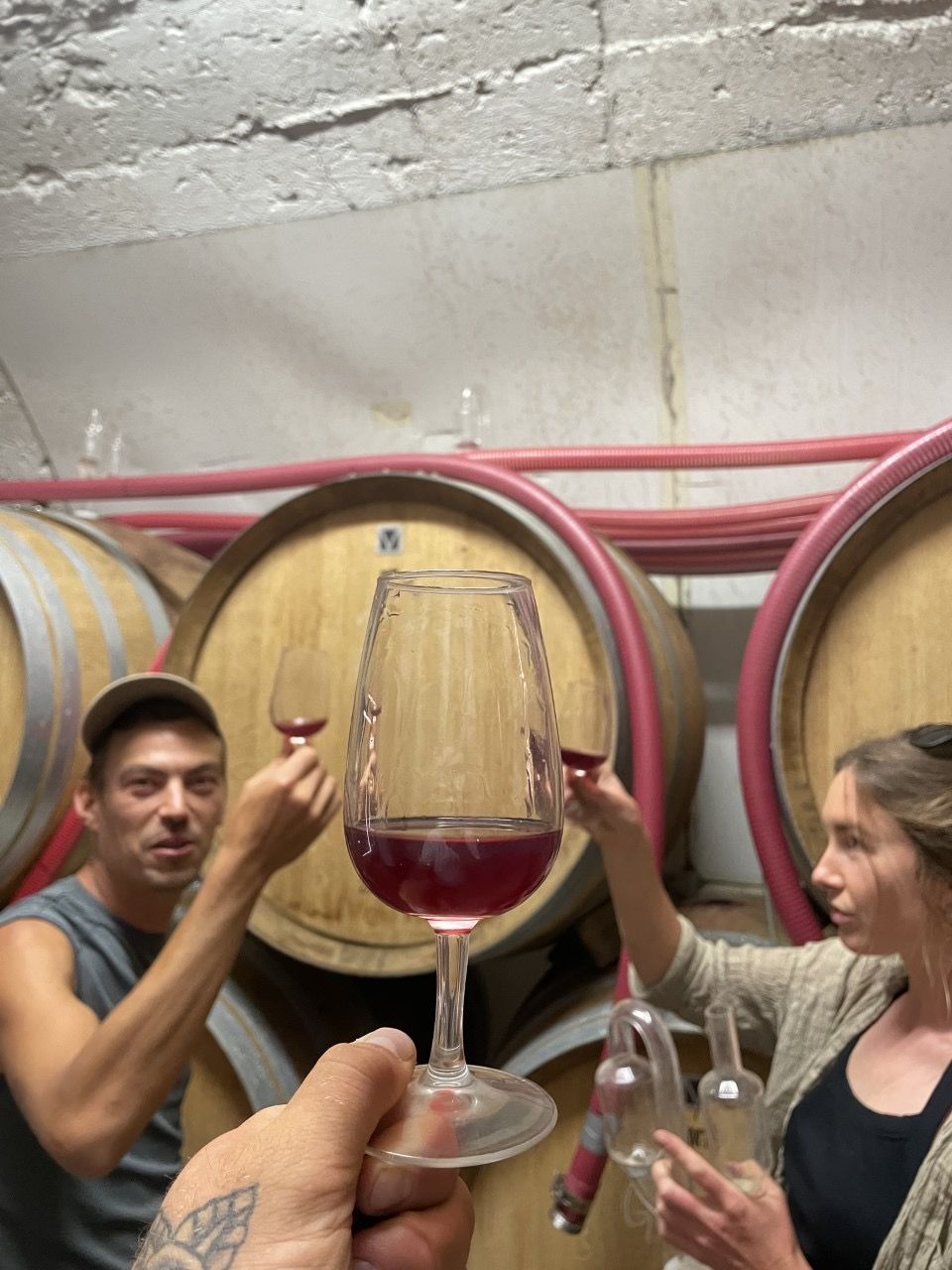 We first met Remy and Caroline when we were picking grapes at Marto wines, they were doing an internship with Martin. Remy was the old owner of the natural wine bar Chambre Noir in Paris and was done with the Parisian life. He took over his family's vineyards in Nyons, which lays in the south of Auvergne. It is a beautiful, sunbathed valley with amazing nature all around, beautiful vineyards and olive trees (which they use to make incredible organic olive oil).
Having learned from the young rock star Martin, Remy started making his first wines. They are made from Grenache and full of energy. Remy took to Martin's style of wine making and made light bodied, juicy wines that are full of character and depth. Their first vintage in 2021 was mind-blowing and we are eager to see what the coming years will bring us.
They don't use any additives on the land or in the cellar, they want their wines and vineyards to be as natural as possible. This philosophy and a great love for wine makes for a beautiful combination that you can really taste in the wines.