roussillon
Matin Calme
Vigneron Anthony Guix
Location  Selesta, Roussillon
Coverage 3 hectares 
Viticulture  Organic Ecocert and the soils are tilled by hand.
Terroir  Old vines (100+) on open exposition. Vineyards at altitude 1500m above sea level. Composed soils of granite, schist, and gneiss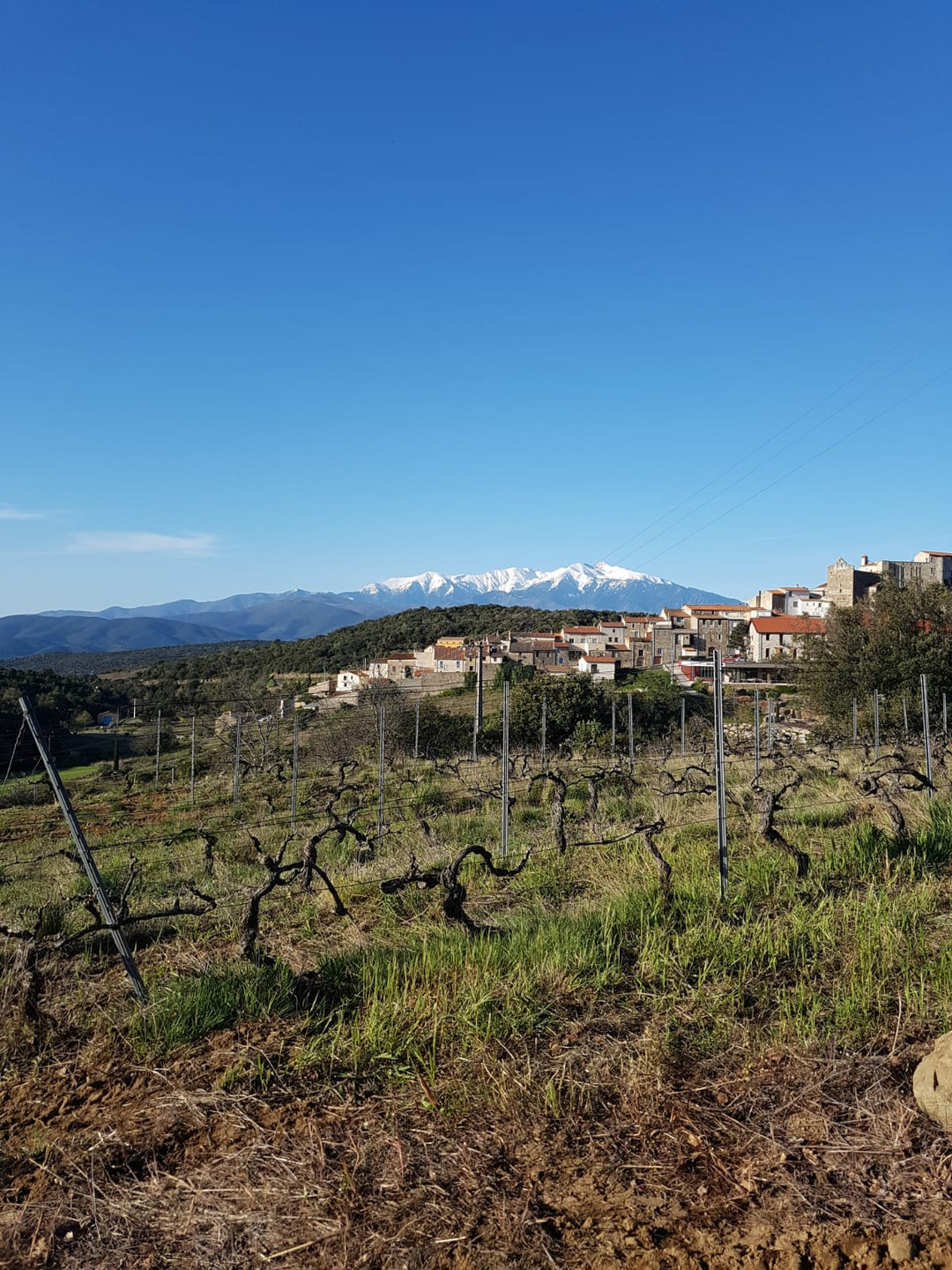 Domaine Matin Calme was established in 2006 when Véronique Souloy and Anthony Guix acquired a remarkable vineyard in the Roussillon region, near Belesta. This vineyard boasted Carignan and Grenache Noir vines that had thrived for over a century. Situated at an elevation of 1,500 feet, the vineyard's soils consisted of granite, schist, and gneiss. This unique terroir allowed Matin Calme to cultivate fully mature grapes with high acidity and remarkable density, while avoiding excessive alcohol levels in their wines.
At Matin Calme, their viticulture practices are certified organic by Ecocert, and the soil is meticulously tilled by hand. The grapes are carefully handpicked and gently pressed using a vertical press. To preserve the natural integrity of the wine, no pumping is involved, and the fermentation process relies solely on indigenous yeasts. In certain vintages, such as the 2008, no sulfites (SO2) are used throughout the fermentation process. With exceptionally low yields of only 20 hl/ha, Matin Calme prioritizes quality over quantity. Their wines undergo no fining or filtration, allowing the pure expression of their terroir to shine through.