beaujolais
Nicolas Chemarin
Vigneron(s) Nicolas Chemarin
Location Beaujolais, France
Coverage 5 hectares
Terroir Vines at an altitude of 450 metres the soil is rich in grey and blue granite and has only a few centimetres of topsoil.
Viticulture Organic with application of biodynamic priciples (uncertified). Practising sustainable viticulture.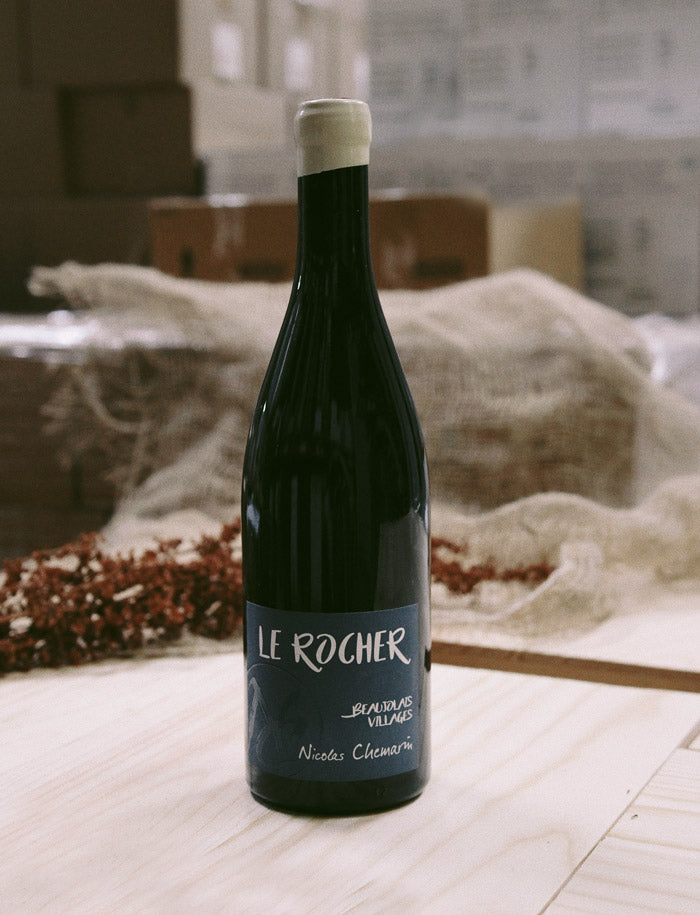 In 2005, Nicolas Chemarin began the gradual process of taking over his family's fourth-generation domaine located in Marchampt, where he has since worked tirelessly to convert the land into an organic vineyard using biodynamic and polycultural farming practices.
The domaine consists of vife hectares in Marchampt, a small village nestled in the forested hills of western Beaujolais, along with a few small plots in Brouilly, Regnié, and Morgon. Nicolas is the only male of his generation to remain in the village, earning him the nickname "Petit Grobis," a term of endearment referring to the small hollows in trees used by owls. His father, Lucien, was the one who moved the family farm from polyculture to concentrate on the vineyards and wine production.
Nicolas farms over 30 micro-vineyards, which feature up to 80-year-old Gamay and Chardonnay vines, spread out on both sides of the densely forested coteaux. The plots are situated at an altitude of 450-560 meters and a gradient of 35 to 55%, which presents challenges such as low yields and a high risk of mushroom diseases, particularly in cold or rainy years.
However, these conditions are also what imbue Nicolas' wines with their distinctive crispness, minerality, and freshness, making them truly exceptional.