Ardèche
Pauline Maziou
Vigneron  Pauline Maziou
Location  Quintenas, Northern Ardèche
Viticulture Practising Biodynamic (uncertified) and actively applying principles of agroforestry.
Terroir Highly diverse range of terroirs, the steep hillsides have soils that are mostly homogenous made up of sandstone, ganite and very draining sands.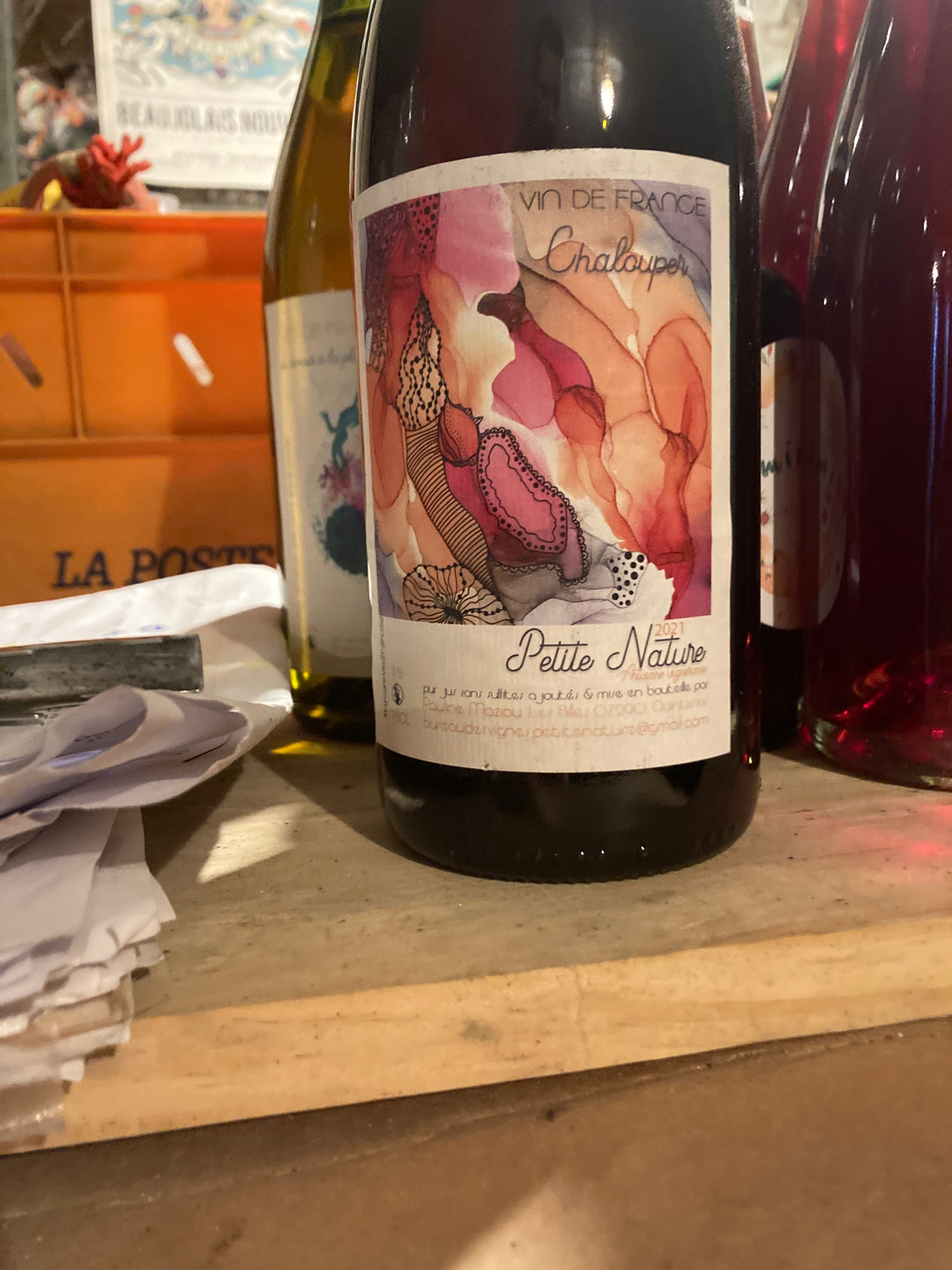 Pauline Maziou is an artisan winemaker who created Petite Nature in 2019. After a period of research she embarked on a viti vini training then she landed at Jean Délabre at La Ferme des 7 Lunes and Daniel Sage. Born into a family of farmers, they transmitted to her the love of the land, and from there, Pauline was already seeing her life on the farm. With Petite Nature, she wants to contribute to making agriculture a sustainable and better world. Moreover, his new agroforestry project around the vine shows it. 
The philosophy is about the respect of the plant, the accompaniment of the vine as naturally as possible.
She listens to her terroir, works by hand from the vine to the cellar. Everything is thought out according to the lunar calendar. This is how, in 2019, 2000 bottles were born, the first bottles of La Petite Nature. New projects are born, planting trees, Viti forestry with Gamay and Grenache Noir, recovering old vines including some 80 yo Gamay.
We were introduced by surprise to Pauline's wine by our dear friends at Domaine les Ussels in Ardèche during our annual visit in 2020. A bottle of Tombée du Ciel 2020 had ended up on the table and we were hooked. Over the course of the next few months, we had a few missed opportunities to go see Pauline, salons we couldn't make and a trip to the Ardèche that was cancelled. Though there was no wine to sell, we knew that we had to learn more. We finally visited at Pauline's home & chai in the winter of 2023 and had the chance to taste all of the 2021/2022 wines from tank & barrel.
Pauline's wine are full of character and a joy to drink, she is inevitably a vigneronne with many good ideas that had a inate understanding of how to make wine, the wines are full of life and full of character and the types of wines you want to drink. We are happy to announce that we will be welcoming some new wines in July 2023.