Loire
Thomas & Marie-Lise Batardière
Vigneron(s) Thomas Batardière 
Location Rablay-sur-Layon, Anjou
Coverage 4 hectares
Viticulture Biodynamic (Certified Demeter)
Terroir Continental climate with Atlantic influence. Sandy decomposed schist on schist bedrock, altered volcanic rocks. Gentle to steep slopes, 50-100m altitude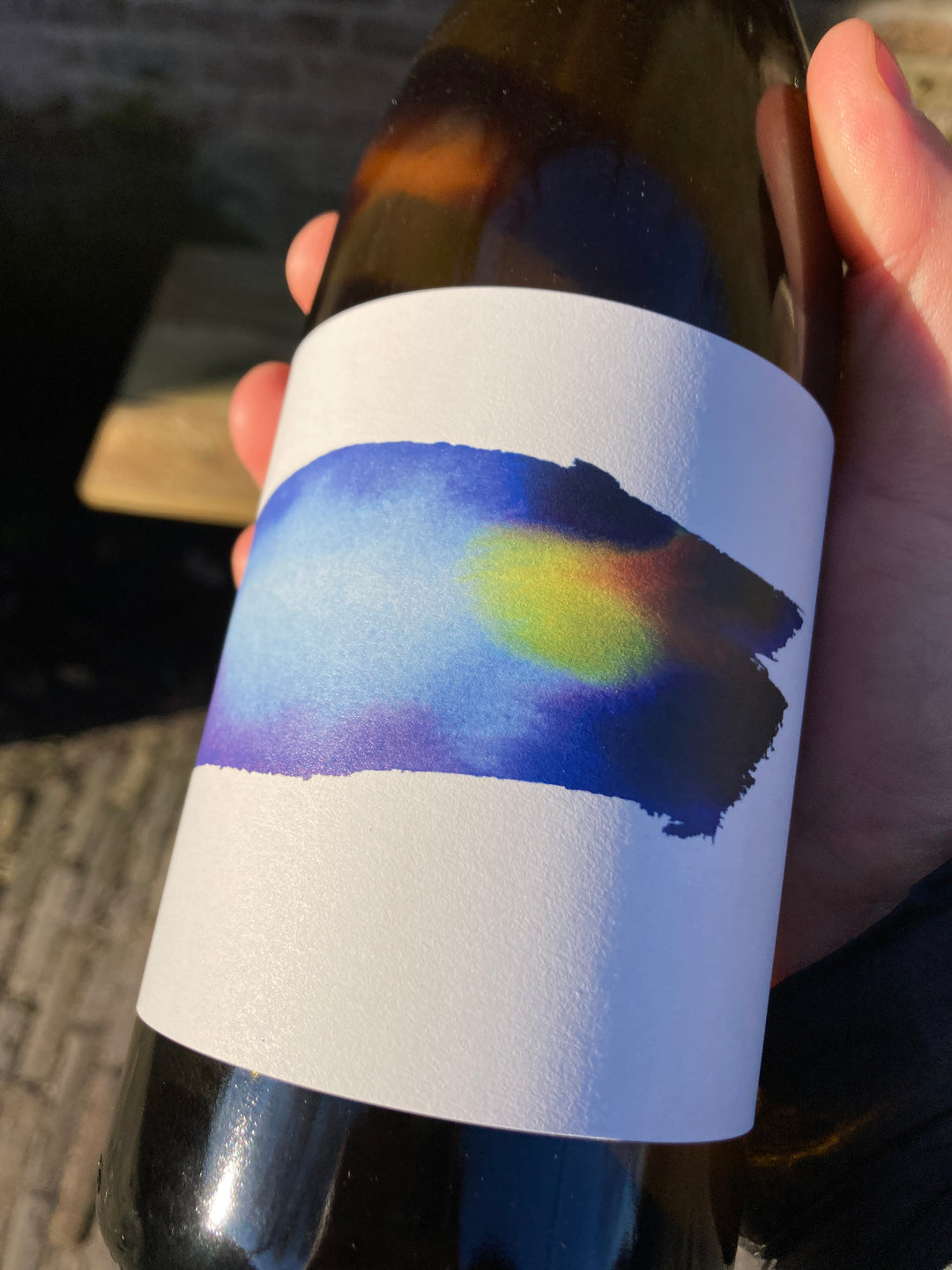 Thomas, originally from Angers began as a caviste in a shop specialising in organic and natural wines and earned a degree as a sommelier in 2008. He became fixated on the craftsmanship of winemaking and pursued a degree in viticulture in Beaune. An experience of several years followed at Chateau Yvonne in Parnay, just outside of Saumur; working under Mathieu Vallée, an already well established and skillfull biodynamic producer in the area.
Thomas began his own domain in 2011 after purchasing 2 ha of Chenin in the town of Rablay-sur-Layon in Anjou. The first challenge was to convert the vineyard to be farmed biodynamically and was fully certified Demeter by 2015. Thomas has since increased his holdings.
He now manages a little over 4 ha, primarily Chenin with smaller pockets of Grolleau and Cabernet Franc. The domain began as little more than the land itself and a pair of pruning shears, This is how so many commendable projects start, with a conviction to do something unique and few of the necessary means. A work ethic and devotion to an idea that comes through in the finished wine.
Thomas believes that biodynamics heightens the wine's general acoustics, it allows vines to have improved communication with their environment, a more deep connection from the earth to the cosmos. Biodynamics allows the winemaker and plants to interact. Biodynamics brings life to the plant, the land and everyone one and everything involved in the process. In the cellar, sulfur is kept to an absolute minimum and used only in cases of VA and in minute quantities are bottling. Beginning in 2022 Thomas has also purchased 2 Alsatian foudres as an experiment in élevage. From the beginning he has balanced ageing in tank and barrel on the majority of his cuvées, a situation that can be both simplified and controlled with the use of foudre; maintaining tension, encouraging reduction while carefully controlling presence of oak. 
Thomas & Marie-Lise produce wines that are free to express naturally and more complex. The wines are pure and incredibly precise.
Thomas' Chenin Blanc
Esprit Libre is the introduction to the world of Thomas & Marie-Lise Batardière. Issued from 3 parcels of Chenin Blanc in the surroundings of Rablay-sur-Layon on some of the domaines oldest vines (plantations between 1970 and 1984) . These 3 parcels are side by side with varying ages and micro differences geologically, yet the consistent pattern is a combination of gravel, clay, quartz with red schist laying in the bedrock. The preference is a vinification in steel to support the tension of the variety. 
Les Nöels de Montbenault is a climate that covers almost 40 hectares in its totality. In 2015 Thomas bought a ¼ hectare in the heart of the coteau. The vines in 2015 were planted with selection Massale from neighboring Clos Naudin and Domaine Huet. We stay on a consistent theme, this parcel at Montbenault splits the terroir of les Cocus, there remains hardly any topsoil. What separates the parcels is a high concentration of igneous rock (Rhyolite & Spilite). As per Thomas who relays a story told by Richard Leroy "we are making wine on the oldest terroirs in France" the Coteau was formed by the collision between the tectonic plates of the Massif de Loire and the basin Parisien millions of years ago. This collision caused the softer limestone, tuffeau and clay (marine stones) to be forced deeper while the hard schist stayed higher to the surface creating this veritable hillside. Being situated higher on the parcel, Montbenault gets even more wine. This is an ultra dry climate, who's temperatures on vine this year are the first to approach those of 2015. Low-yielding and excitingly mineral, here we see more time in steel and oak for 4 months to finish. Young vines already with so much character, reduction is quickly gone in carafe and the wine vibrates with energy and sophistication.
Les Cocus is a single parcel Chenin from high up on the Côteaux de la Madeleine just East of Rablay on the Layon's right bank. Tucked neatly beside vines at Montbenault; the top of this parcel consists of degraded schist with a slim layer of topsoil. Westerly winds from the Layon dry and cool the vines preventing diseases and maintain acidity while preserving phenolic maturity. Vines in the austere climate are forced deep into the schist bedrock resulting in a wine that is concentrated, complex and requiring some time to age. Aging in barrels takes place for 10 months with special attention to have the wines in a reductive state with liberal topping. This reduction reflects equally well in bottle, so some carafing is generally encouraged. A vivacious and deep cuvée showing the uniqueness that is schist.