burgundy
Vin Noé
Vigneron(s) Jonathan Purcell
Location Saint-Aubin (Côte d'Or) & Beaujolais
Coverage 0.80 hectares + 2 hectares in négoce
Terroir High western position at the top of the slope (350 m above sea level). Soil of brown clay mixed with small limestones, on a limestone bedrock. Some parcels are more dense in calcareous clay. 
Viticulture  Organic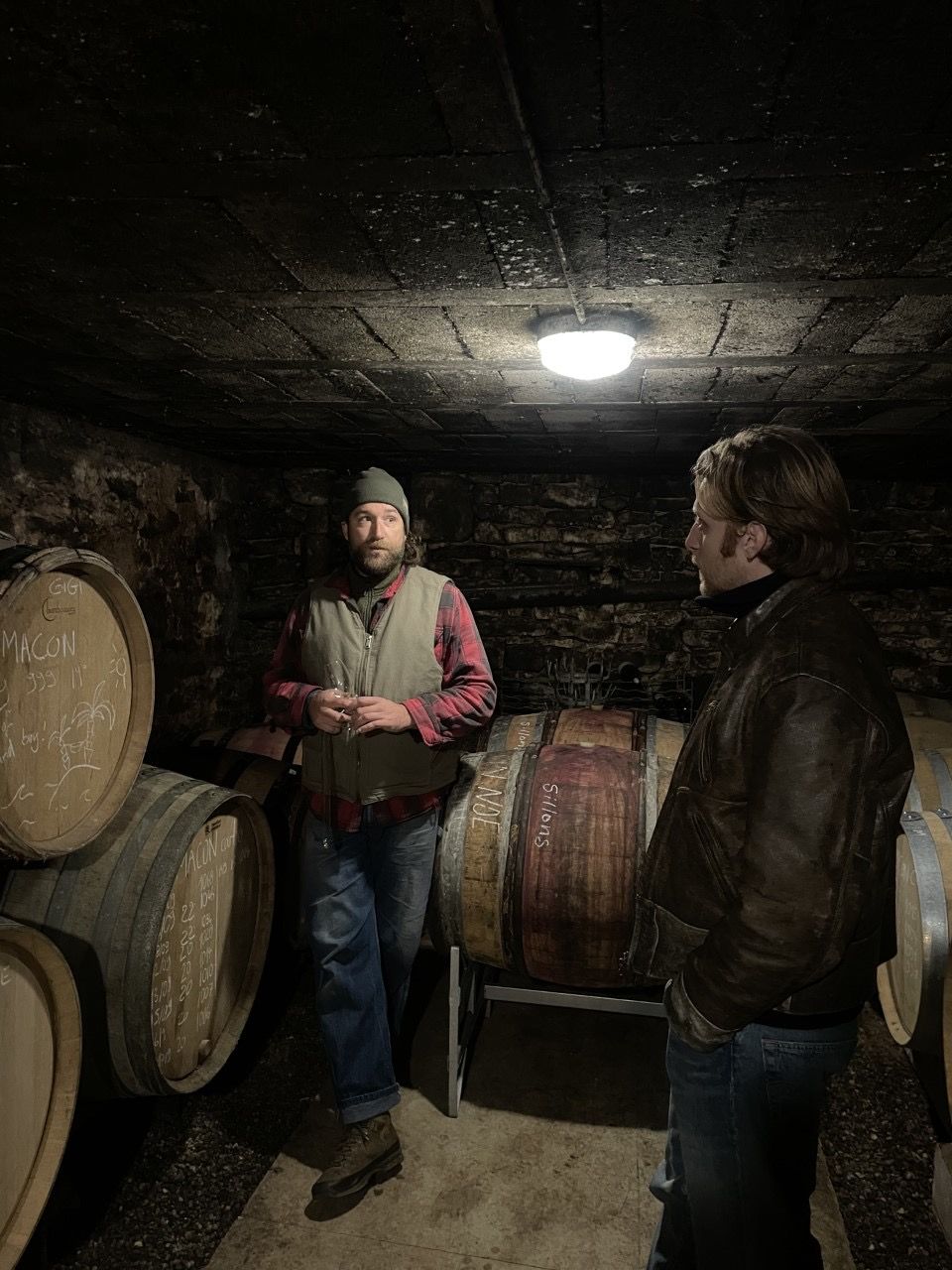 We were 1st introduced to Jon through Jean-Jacques Morel, the mage of Saint-Aubin. Having worked with JJ for years, when news came that an exciting young producer was moving into his former cellar and taking over some of his most prestigious vines, of course we we're interested. 
Enter Jonathan Purcell, a young Californian winemaker full of talent. His father introduced him to the pleasures of wine at an early age, by having him taste Burgundies from the '40s and '50s. The aromas of those elixirs marked him for life. By the age of 15 he'd already decided that "when he grows up" he too would make wine. After working his first harvests in Australia, South Africa and the Napa Valley, Jon headed to Beaune in 2012 to study winegrowing and production, finding himself in the same class as Camille Lapierre, Alex Foillard and Yann Bertrand. After graduation he worked for the best of the best, as a tractor operator at Domaine de Montille and cellar master for Philippe Pacalet... After starting his own business in 2017, founding a collective winery and a high quality négociant business, he can now be found in his cellar in Saint-Aubin, and has been vinifying Premiers Crus since 2020, that he's taken over as tenant farming. Juices always on top of their game, we're big fans.