burgundy
Le Chevet
Vigneron(s) Laurent Billard
Location Avallon, Northern Burgundy
Coverage Négociant
Terroir Variable soil make-up from vineyards across the Gard.
Viticulture  Selecting fruit that is worked in organic or biodynamic viticulture exclusively.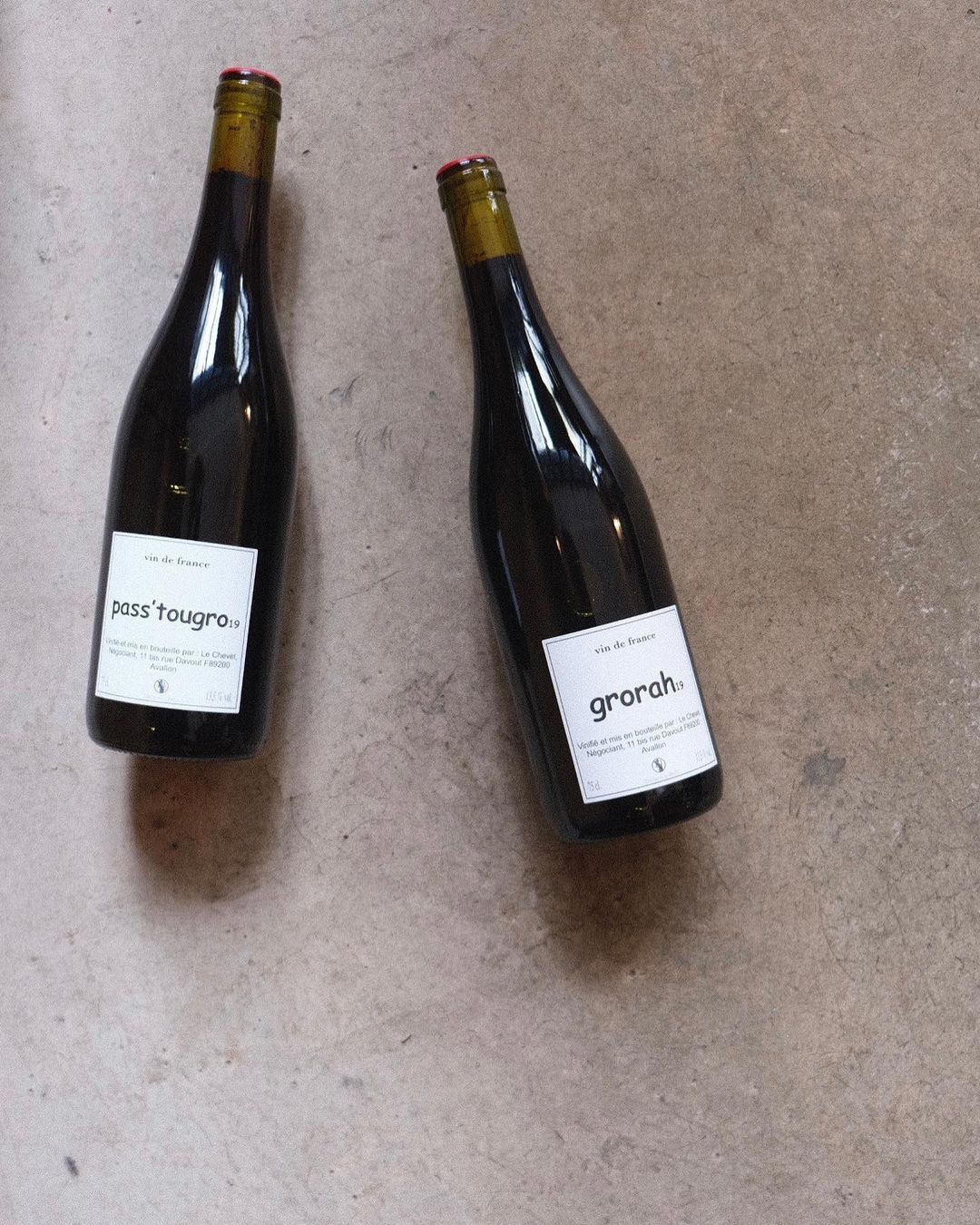 Laurent Billard who goes by the alias Le Gros makes distinctly Burgundian wines in the cellar of Nicolas Vauthier from Vini Viti Vinci in Avallon which lies in the Northern part of Burgundy. He works as a négociant and buys his grapes from David Teyssier, he brings the grapes in a cooled truck from Gard, a region that is on the border of the south of the Rhône and Languedoc.
A few years ago Le Gros was given the opportunity, the space and some barrels to produce some wine of his own, in Nicolas' cellar, where Laurent continues to produce his range of wines, a showcase of Cinsault, Grenache, Syrah and more recently Gamay. The grapes are farmed organically and he applies the same philosophy as Nicolas does, no chemical inputs, no sulfur, no filtration and only natural yeasts.
Laurent his wines are real gourmet wines, this is the result of carbonic maceration which leads to these insanely good fruit bombs.