Rheinhessen
Dexheimer Wines
Vigneron(s) Max Dexheimer & Marika
Location Rheinhessen, Germany
Coverage 12 hectares
Terroir Limestone, clay and yellow sand
Viticulture Grapes are cultivated and cared for according to basic biodynamic principles (uncertified). Concoctions and herbal teas used against mildew and iodium.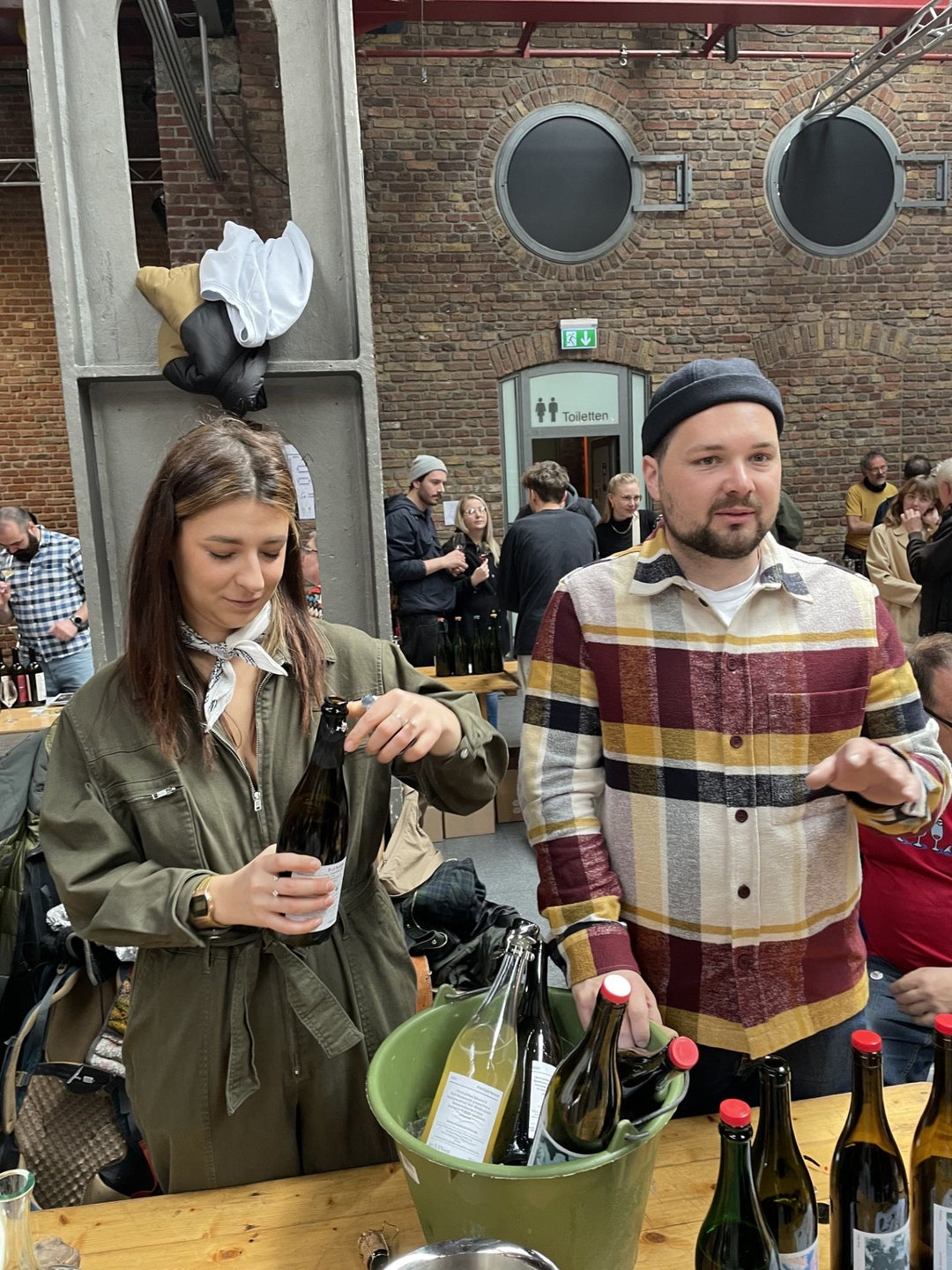 Max is a young winemaker from the village of Saulheim in Rheinhessen . Max is the 5th generation winemaker at the estate and the first to produce everything completely natural. 
At Max's home it is always a warm welcome, from the whole family. At 80+ years old, his grandmother still runs a classic German restaurant on the estate, and his father still manages 4ha of the estate's 12ha.
Max is one of the headstrong of the new batch of winemakers in Germany who has completely changed course and decided to work as naturally as possible.
He is part of a group of friends that includes Marto, Andi Mann, Andi Weigand and Philip Freitag. A group of young and headstrong winemakers who met at Geisemheim University while studying to become winemakers.
I am a big fan of Max's wines for their precision and consistency. Max is a very punctual winemaker in the cellar and leaves nothing to chance. The wines show this as well, everything is directed by Max and the wines are flawless. With the arrival of his friends Marika, whom he met while picking 2020, you can see Max focusing more on making different and more challenging cuvees. For example, he is playing more with the style pet-nat and blends between white and red grapes.
Max is a great talent and at the core just a really really good winemaker, we are proud that he wants to share the wines with us. I hope we can share the wines with you soon!